Great Ocean Stays
Subject

Christine Smith

Location

Barwon Heads
Four years ago, Christine Smith was diagnosed with a stage 3 brain tumour. The diagnosis turned her life upside down and seriously threatened the viability of her flourishing business.
Christine survived an operation to remove the brain tumour, but surgical complications left her with permanent facial paralysis, which in turn caused her to fall into 'the deep hole of depression.'
Then Christine found a silver lining.
When she recovered, she used her experience with illness and disability to shape her business and, 4 years on, it's thriving.
Where did the idea for Great Ocean Stays come from and how did you get started
I live in Barwon Heads and, about 20 years ago, saw a need for a boutique holiday home service in the area. I saw a need to offer a genuine hospitality service through property rentals. I wanted to offer a high standard but with a relaxed coastal vibe. And it worked!
In the beginning, I made a promise to my 30 or so property owners that I would not become the biggest accommodation provider in town – that wasn't my goal. I do not need to be the biggest in town to be the most successful.
I wanted to keep across my whole business, to know my clients, to have a fabulous working relationship with my employees, to recognise niche markets and to seize on those opportunities.
Feedback from guests in the early days suggested a huge gap in the market for truly accessible, disability-friendly homes. I needed to figure out a way to provide a service inclusive of all people. Retro-fitting homes is expensive, but when you consider that one in 4 Aussies have some form of disability, it makes very good business sense to be more welcoming.
How much capital did you have?
Not a lot. What I had was a great story for my bank manager and a proven track record of what can be achieved financially with holiday rentals in the area. I had a vision, a passion and a country-girl work ethic and that got me over the line with the bank.
I started building accessible homes and worked hard to gain the respect and loyalty of a large customer base. This has provided me the sound financial reports to continue to build more accessible homes.
How has your business evolved over the years?
I have adapted to meet the needs of customers, investing more than $2 million in the past two years alone to build custom-made, wheelchair-accessible homes. I've also successfully disrupted the holiday market in Ocean Grove and positioned myself as a leading provider of homes that suit people of all abilities. After all, who wants to run a business that ostracises 4 million Australians?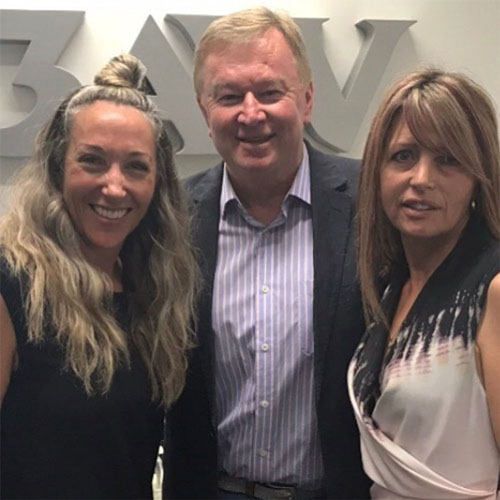 You recently won the 3AW Momentum Energy Small Business Success Award. Why did you nominate? Is it part of your marketing strategy?
My marketing vision is to create a region that is inclusive of all people and to inspire leaders to think about the accessibility of their own businesses. I want to be able to sell The Bellarine as all-welcoming.
I actively promote employment of people with disability and encourage other businesses to tap into this huge skillset of talented employees by seeing past the disability. But I need a platform to reach a larger audience. I cannot do it from my kitchen table. Where better to encourage and inspire than on radio. I was honoured and grateful for the opportunity.
My goal is to disrupt the tourism industry on a large scale - not just on the Bellarine. A small business owner cannot accomplish such a task by reaching out to one person at a time. The steps to my success rest in fast-tracking my message to the widest possible audiences in the land.