Issimo
Subject

Nick and Jay Cooper

Location

Mansfield
Nick and Jay Cooper of Issimo were on the precipice of launching a digital solution to improve the communications of local farmers' markets when bushfires and COVID-19 struck in quick succession. In response they pivoted their service offering, but unfortunately, this pulled the business in too many directions. With the timely guidance of the Business Recovery Advisory Service, they navigated this difficult time and have now accelerated a more focused roadmap for recovery and expansion.
Starting from scratch
Issimo is a tech start-up that who's goal is to become the operating system for communities. It is based in Mansfield, North East Victoria, and although the town was spared from the direct path of the bushfires, business came to a halt in January 2020, and struggled to recover during the pandemic.
The sudden cease to activity hit Issimo hard.
Already exhausted from the long haul of finishing our latest product, the entire industry imploded, and revenue went into reverse. We realised we'd have to start from scratch just to survive.
So that was exactly what the pair did. They pivoted and took their business offering wide.
'We ended up developing a multitude of digital products to address the problems that we were seeing everywhere around us – including loss of business and social connection.'
These solutions included the regional ride-share service Seat to Town, as well as the Buy from Northeast Victoria platform which featured businesses from across the region and encouraged consumers to support them.
'We rapidly scaled this solution to the whole Northeast within a few months,' Nick shares. 'This brought in 400 businesses and generated $45k in sales to help people during difficult times.'
At this point, the pair acknowledged that they'd taken Issimo so wide that they needed to bring themselves back to a clear direction – so they joined the Business Recovery Advisory Service and met with local adviser Sam Hicks.
The benefit of business advice
'Sam asked the right questions and guided us to navigate the potholes of this confusing period and consolidate our business back onto one simple path.'
Taking on board Sam's suggestions, the pair decided to focus their attention on Issimo Places, a tailored solution that offers a way to standardise and scale community programs.
'We were building tools for communities to connect in new ways – including Issimo Markets, Buy from Northeast Victoria, and Seat to Town – so we built Issimo Places as a way to pull them all together.'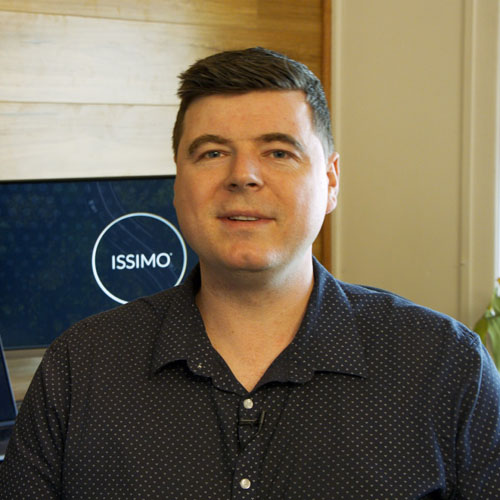 Nick and Jay continue to meet with their Business Adviser weekly. She ensures the mentoring sessions are guided by a different theme each week, whether it be planning, communications, cash flow, marketing, and so on – and the pair have implemented their learnings from these one-on-one mentoring sessions to great success.
'It really helps to have somebody to report back to and share wins and losses with,' Nick says.
Small businesses are fragile, and at times like this, we can all use a little clarity and resilience.
'We absolutely recommend the Business Recovery Advisory Service. Being able to draw on an Adviser's wisdom and experience is something we would wish for any business.'