Kia Ora Merino
Subject

Susan Finnigan

Location

Winslow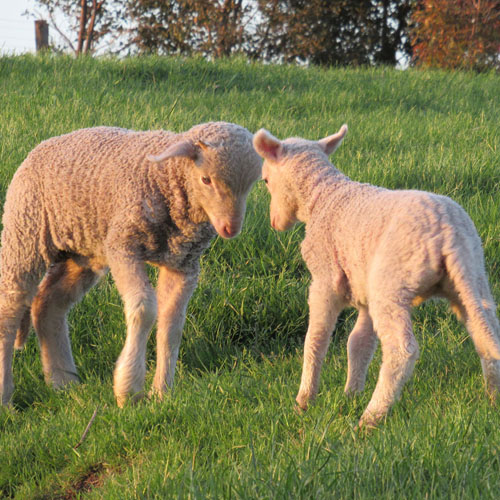 Susan Finnigan is a wool farmer based in south west Victoria. Despite being a small business, she knew that making a shift towards more environmentally friendly practices could play an incredibly important role in reducing greenhouse gas emissions.
Transitioning to a more sustainable business model
Partner in family-owned and operated Kia Ora Merino, Susan was becoming increasingly uncomfortable with widely accepted farming practices that were being carried out to the detriment of the environment, often unnecessarily.
'Overlooked in favour of the easier, more available systems, we set out to prove exactly as our namesake suggests – that ethical, sustainable and profitable wool production is attainable,' Susan said.
And that they did. From their property in Winslow and Woolsthorpe, Susan and her team now run a commercial flock of super fine merinos and trade cattle with the ethos of embracing Ethical, Sustainable, Profitable (E.S.P.) wool production.
Kia Ora Merino takes inherent pride in its operation and the quality fibres they produce. So when they transitioned their business model, the first step was to ensure that their dedication to a more sustainable production model did not compromise the quality synonymous to their name. They pulled together their existing data and knowledge to map out their goals and enlisted independent consultants to help them make wholesale changes to their farm practices.
By reducing chemical use, changing genetic selection of sheep, sowing mixed perennial pastures, stopping runoff of nutrient sediment, planting native trees, and therefore decreasing their carbon footprint, Kia Ora Merino has reaped longstanding benefits. By achieving their goal of producing wool that exceeds the consumer and community expectation, they've experienced huge gains for the environment and their bottom dollar.
Kia Ora Merino's work is proof that a shift to more sustainable practices can increase demand for a product as sustainability becomes a more important consideration for consumers.
Receiving invaluable recognition
For Susan, making the shift towards more environmentally friendly practices in Kia Ora Merino's work was a no-brainer. It was an unexpected, welcome addition and very rewarding to lead her industry peers by example.
In 2019, Susan and the team took out the Premier's Regional Recognition Award and Small and Medium Enterprises Award at the Premier's Sustainability Awards. A year on, Kia Ora Merino enjoys invaluable business benefits from the recognition and publicity.
'The impact of winning has been huge. We were involved in radio interviews, gained coverage in the rural and online press – people were recognising us when wearing our uniforms in the streets,' says Susan.
'Friends and family spent the next two months telling us they or their friend had heard, seen or read about the win. Then we had an invitation to join a wool producer group based on ethics and sustainability. This marketing opportunity has been ongoing.'
Susan encourages all businesses with a sustainability story, no matter how big or small, to consider applying for the Premier's Sustainability Awards and reap the benefits of increased credibility and visibility.