12 Christmas gifts that support Victorian small business (2019)
Business name

Business Victoria

Last updated date

2 Dec 2019
Wouldn't it be nice to give the gift of supporting small, local businesses when you're giving gifts this Christmas season? It's like getting two for the price of one – and everyone loves that!
Here are 12 gifts that you can get online or at stockists right now to support small businesses in Victoria.
Don't wait until it's too late and you're buying chocolates at the servo!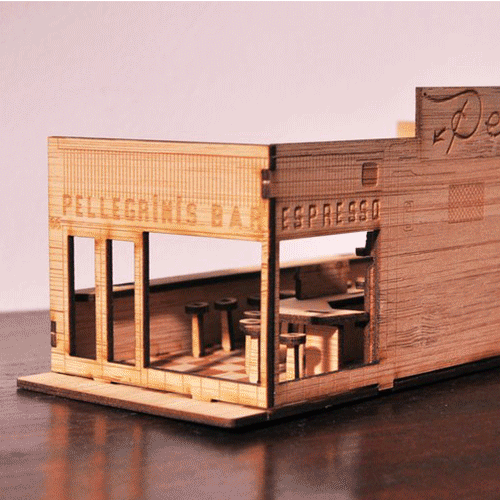 1 of 12 | Pellegrini's kit
The iconic Melbourne restaurant is commemorated as a laser-cut bamboo model by Gin and Apathy – the perfect gift for tinkerers or Melbourne aficionados!
Is Pellegrini's not quite the right fit for your loved one? No problem. The Tote, the Manchester Unity Building and some overseas landmarks are also available. In fact, you can ask for a model of anything that tickles your fancy.
Dreamed up and made in Collingwood.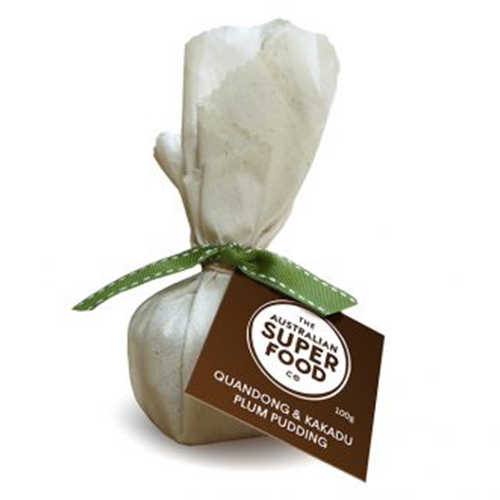 2 of 12 | Native Xmas pudding
The Australian Super Food Co have Christmas pud sorted Australia-style with their native quandong and kakadu plum pudding. At 100g they serve one or two for a very neat price tag.
These make a great gift for stockings, Secret Santa, or for any situation where you have to get everyone a little something.
Lovingly made in Melbourne's southeastern suburbs.
Gift Native Xmas Puddings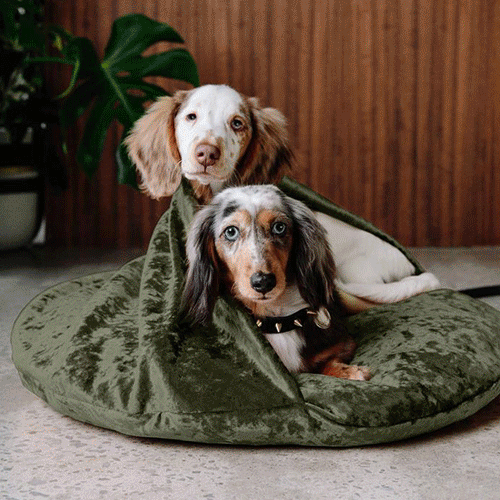 3 of 12 | Doggie snuggle bed
These days no gift guide is complete without a suggestion for your fur bestie – your doggo (or catto).
Nice Digs makes this luxuriously soft doggie snuggle bed and it couldn't get much cuter. If your dog isn't an under-the-blanket type there's also a huge range of beds, collars, leashes and harnesses in bright pattern prints. And for all you cat lovers out there, the collars come in cat sizes.
Proudly designed and hand crafted in the Dandenong Ranges.
Gift the Doggie Snuggle Bed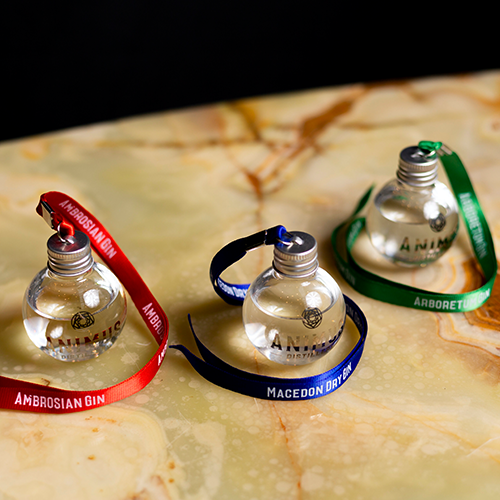 4 of 12 | Gin baubles
Ever finish decorating your Christmas tree and think… needs more gin!
Well Animus Distillery must have thought that too because now they're offering this set of three gin baubles.
Each bauble is made from hand blown glass and filled with 50ml of award-winning gins – Macedon Dry, Ambrosian and Arboretum. Expect flavours like native lemon myrtle, strawberry gum leaf and native bush tomato. Yummo – get into the spirit!
Premium gin hand crafted at their distillery in Kyneton.
Gift Set of 3 gin baubles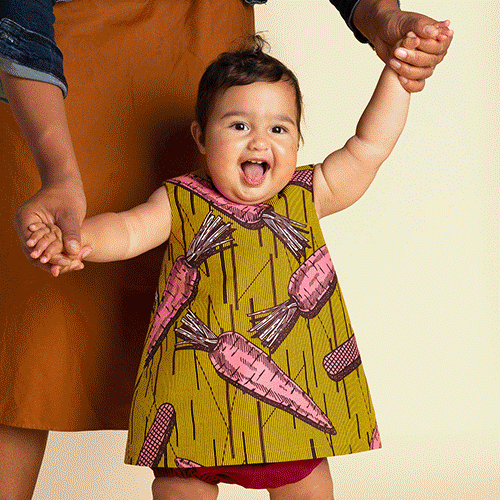 5 of 12 | Zebra and carrot print children's wear
Bring colour and diversity into your child's wardrobe with these vibrant patterns by ULO.
The zebra shirt and the carrot dress are made from bold African wax prints by local artisans and wholesalers in Ghana and Nigeria. Pair with the carrot/zebra reversible hat to shade your babe from the Australian sun, complete with chin strap so it won't go walkabout.
Designed and produced by the Nigerian-born founder and her team in Melbourne.
Gift the Carrot dress, zebra shirt and carrot/zebra reversible hat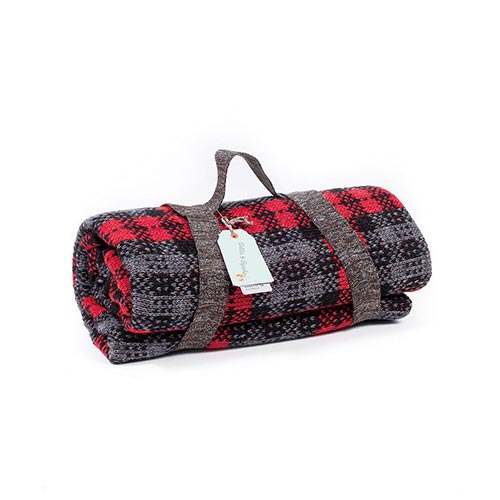 6 of 12 | McFadyen Lambswool Picnic Rug
When you celebrate your holidays in 40 degrees, gifting traditional knit Christmas jumpers is out, but gifting this knit tartan picnic rug is so in!
These sustainable picnic rugs from Otto & Spike are made from 100% surplus lambswool and lined with moisture proof backing. Give this to someone who celebrates the Victorian summer by going to outdoor cinema, concerts and picnics in the park. If picnics aren't your thing, Otto & Spike's range of ethical knitwear includes homewares and accessories including socks, gloves and blankets.
Proudly produced in East Brunswick since the 1970s.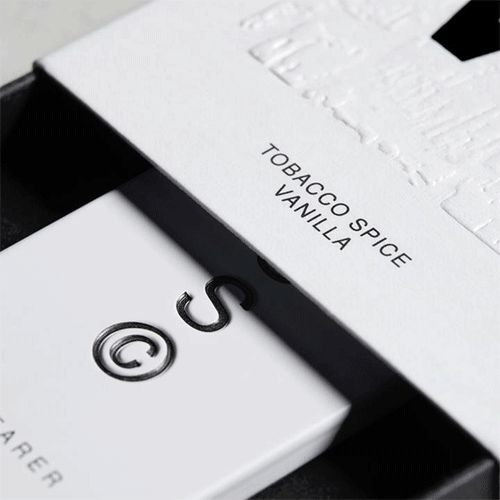 7 of 12 | Corsica and Marakesh cologne sets
Solid State makes products that are 80% smaller than regular products but pack a bigger punch.
These gift sets come with three of their solid, wax-based cologne concentrates. All you have to do is determine if the receiver is A. the guy who loves to feel fresh and likes being outside on crisp mornings or B. the guy who hates being told what to do.
They are literally tiny and can slide easily into a pocket, but they smell great and last all day. A really cool gift for the guy that wants nothing.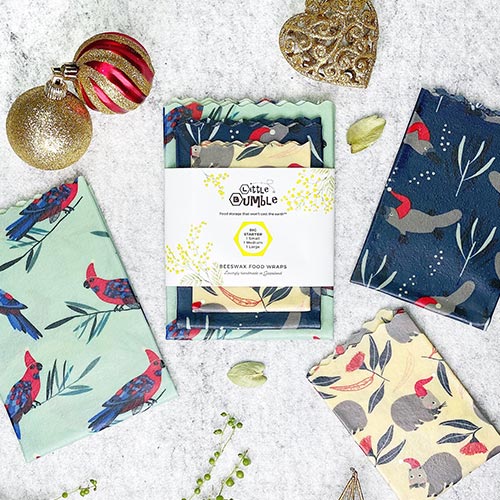 8 of 12 | Christmas animals reusable food wrap pack
These food wraps by Little Bumble make a great gift for anyone who cares about the earth – which should be all of us.
Better yet, this Christmas themed starter pack includes various sizes featuring a rosella, a platypus, and a wombat all wearing santa hats. They shape around food items and kitchenware with the warmth of your hands. Simply wrap, rinse and reuse!
Sustainably made in Warragul.
Gift Christmas animals reusable food wrap pack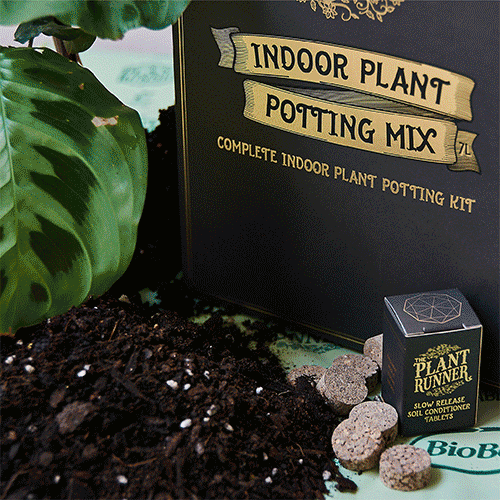 9 of 12 | Indoor plant potting kit
If you haven't heard, indoor plants are having a revival. If you know a plant parent who loves watching things grow, this is the gift for them.
The indoor potting kit includes a compostable tarp to keep indoor surfaces clean while potting, a box of seaweed tablets to aid plant growth and special potting mix. Throw in The Plant Runner's signature plant food and your gift recipient won't need a green thumb to keep their indoor jungle alive.
The Plant Runner is a plant product company by two foliage-loving blokes in Melbourne's southern suburbs who are stocking a growing collection of indoor plant shops in Australia.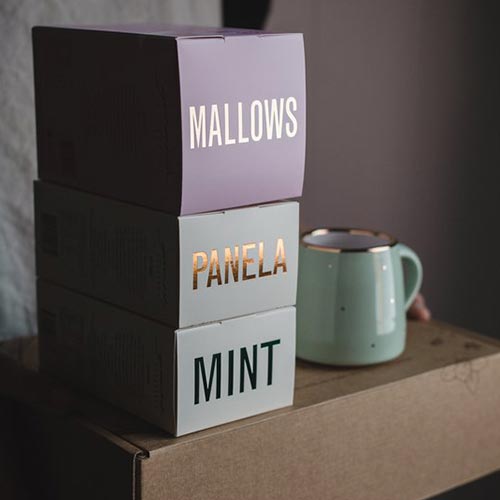 10 of 12 | Feeling festive hot chocolate gift box
Victorians; connoisseurs of fine wine, then coffee… now chocolate!
Grounded Pleasures is a family-run chocolate business. They showcase the world's greatest cocoa growing terroir by processing their beans naturally and minimally right in Ballarat.
Their holiday gift packs include drinking chocolate, organic panela sugar, marshmallows and a handmade mug by local ceramicist Ruby Pilven. There are three to choose from but our fave is 'Feeling Festive' because who doesn't like a refreshing mint chocolate after stuffing themselves at Christmas dinner.
Gift Feeling festive gift box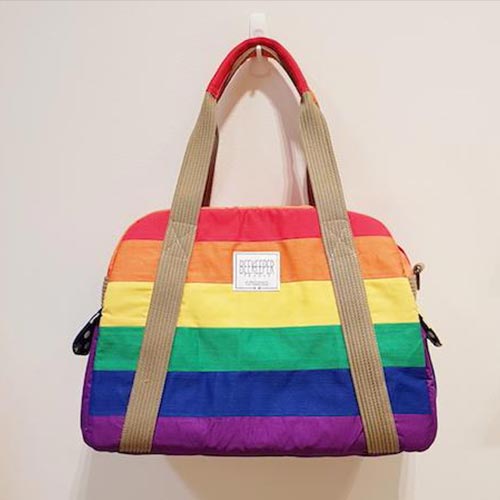 11 of 12 | The Rainbow Weekender
This is the feel-good gift of the year – social enterprise, sustainable and local!
With a laptop compartment and multiple pockets, this bag has everything your weekend warrior needs to get away. It comes in other textiles and styles made from discarded fabrics to reduce waste. But the joyful rainbow bag says, 'Here I come holiday!'
These are made by Beekeeper Parade, a social enterprise located in Melbourne and building schools for children in Cambodia.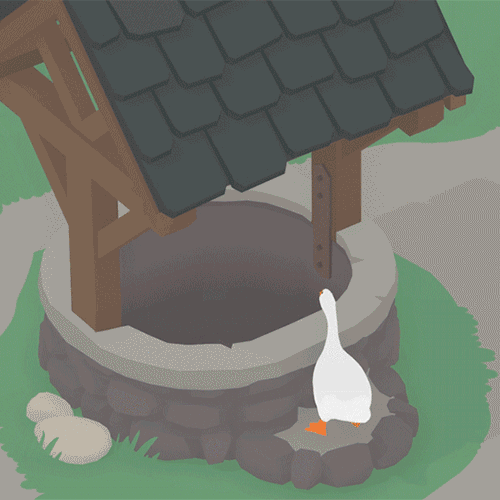 12 of 12 | Untitled Goose Game
If you've left it to the last minute and have no time to buy online or get to the shops, then you still have one great option left – gift the year's international video game hit out of Melbourne!
Studio House House took the world by storm this year with this game, in which you're a goofy goose wreaking havoc on a small village. Expect honking, wing-flapping and a lot of unsuspecting citizens.
The game hit No. 1 in the US and Australia and No. 2 in Britain, and it's release will be extended to PS4 and XBox before Christmas, so it's pretty much a sure fire hit at any Christmas gathering.
Gift Untitled Goose Game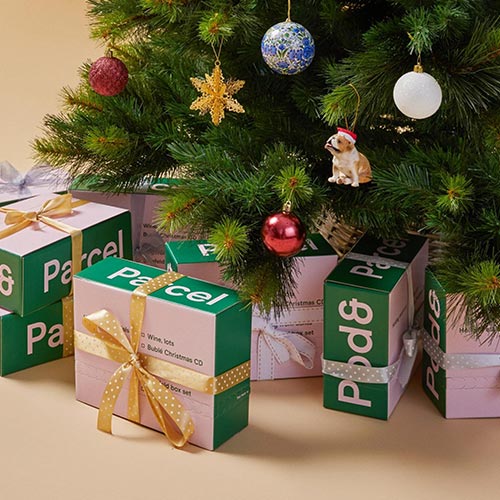 Bonus office gift | Pod and Parcel Christmas gift pack
Once you've checked off friends and family, those of you who really get into the Chrissy spirit may want to give your workmates a little seasonal cheer too.
That's where Pod and Parcel come in. Once frowned upon for being a disposable and wasteful way to get your caffeine fix, this Melbourne-based company's coffee pods are biodegradable and compostable. And of course, being from Melbourne, their small batch specialty-roasted coffee tastes better too.
Their neat Christmas set comes with five packs of 10x pods. Give it all to your office wifey/hubby or split them between the team. Either way they'll be a hit!
Gift Pod and Parcel Christmas gift pack