12 gifts that support small business
Business name

Business Victoria

Last updated date

7 Dec 2018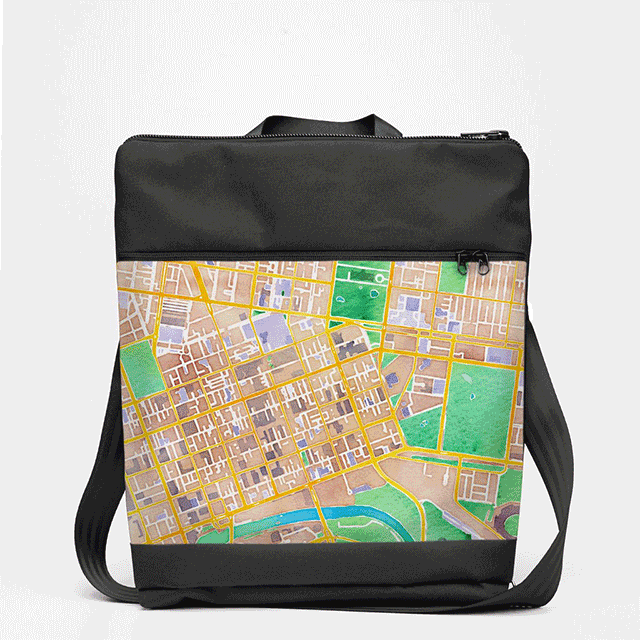 1 of 12 | MatttPack by mattt
Meet the matttPack by mattt. This versatile bag can be used as both a shoulder bag and backpack.
Innovative and hand-made in Melbourne, bags can be customised with different fabrics, for left or right handed people, and with optional extras.
Owner mattt started making bags for himself and his friends while studying mechanical engineering in Melbourne. Those first few bags quickly swelled into an empire and he's never stopped.
Gift the matttPack
Read: Public holidays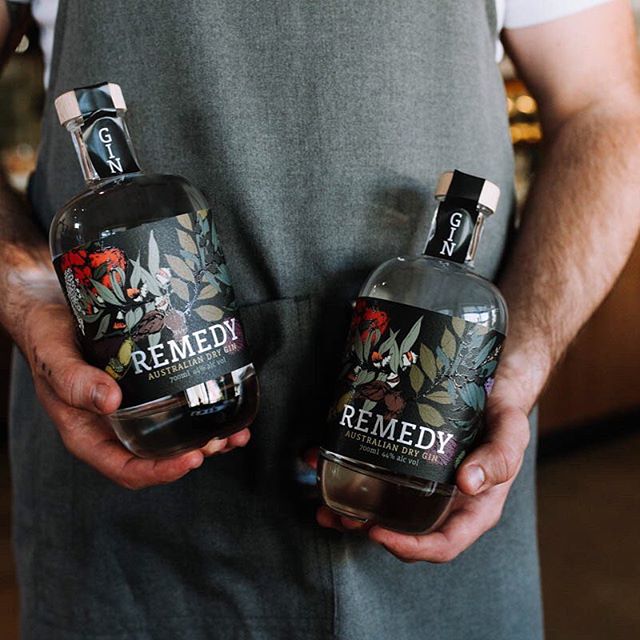 2 of 12 | Remedy Gin by Reed & Co Distillery
Remedy Gin by Reed & Co Distillery will make the perfect cocktail for Christmas day and throughout the year.
Hand-crafted in the Alpine region of Victoria by a family of chefs come distillers, this gin is created from quality botanicals using a traditional 'Kovodel' Cooper Pot Still powered by electricity.
You can buy online or find this fine gin in Melbourne at The Wigs Cellars or Nick's Wine Merchant. And if you're in Bright, stop by the distillery to return your bottle and receive $5 off your next gin purchase!
Gift Remedy Gin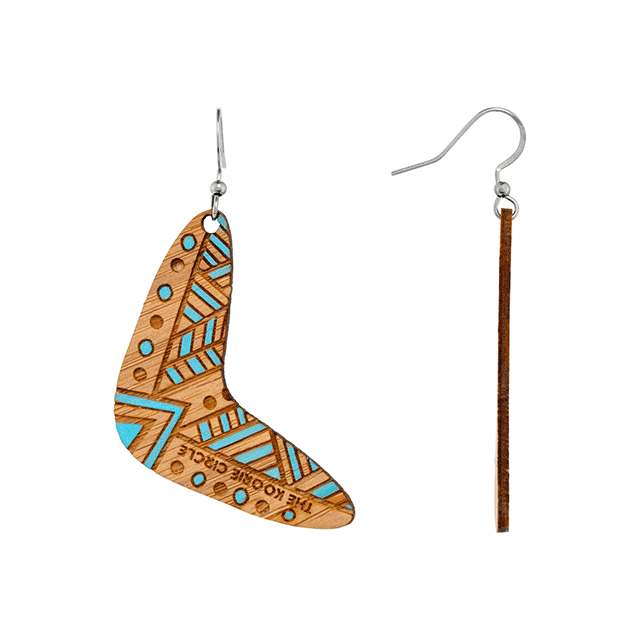 3 of 12 | Earrings by The Koorie Circle
These Boomerang Earrings by The Koorie Circle are made locally by Gunditjmara woman Laura Thompson.
This gift is hand-painted, made from 100% sustainable bamboo and Australian-made by an Aboriginal business. Celebrate the culture, history and identity of Aboriginal Australia with these earrings.
Order online or check out The Koorie Circle range at The Koorie Heritage Trust.
Gift Boomerang Earrings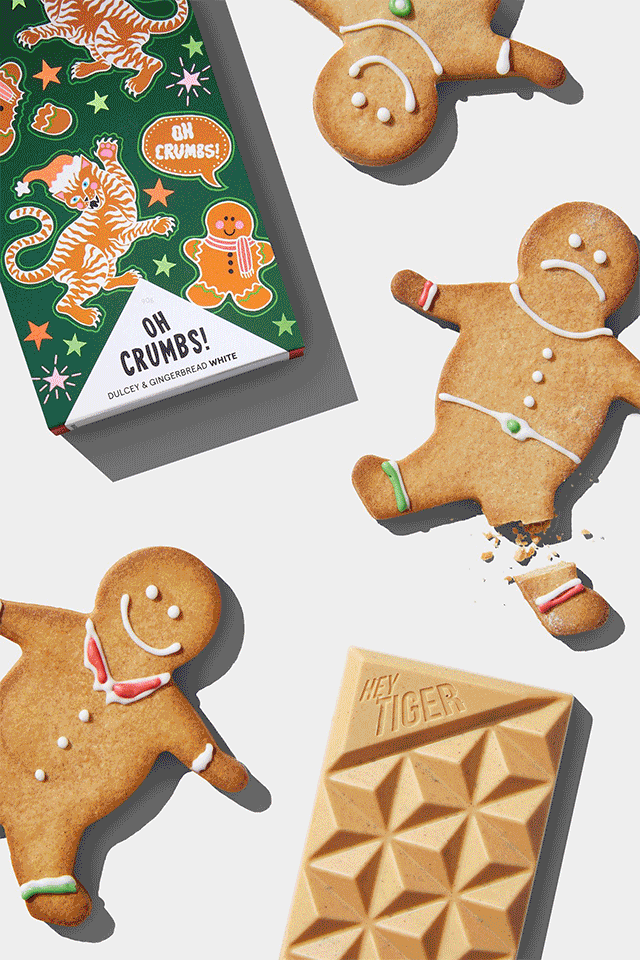 4 of 12 | Holiday chocolate bars by Hey Tiger
Melbourne's Hey Tiger chocolate bars are an explosion of taste and colour.
Each package design pops with bright illustrations that are sure to make this stocking-stuffer stand out. The holiday range, which you can buy as a box set, includes flavours like brandy snap & eggnog, dulcey & gingerbread, and mulled wine jelly. And of course a vegan range is available too.
Made in Victoria, enjoy guilt-free; this company partners with The Hunger Project to donate a minimum of 50c per full size bar and 25c per mini bar back to cocoa farming communities in Ghana.
Gift Hey Tiger holiday chocolate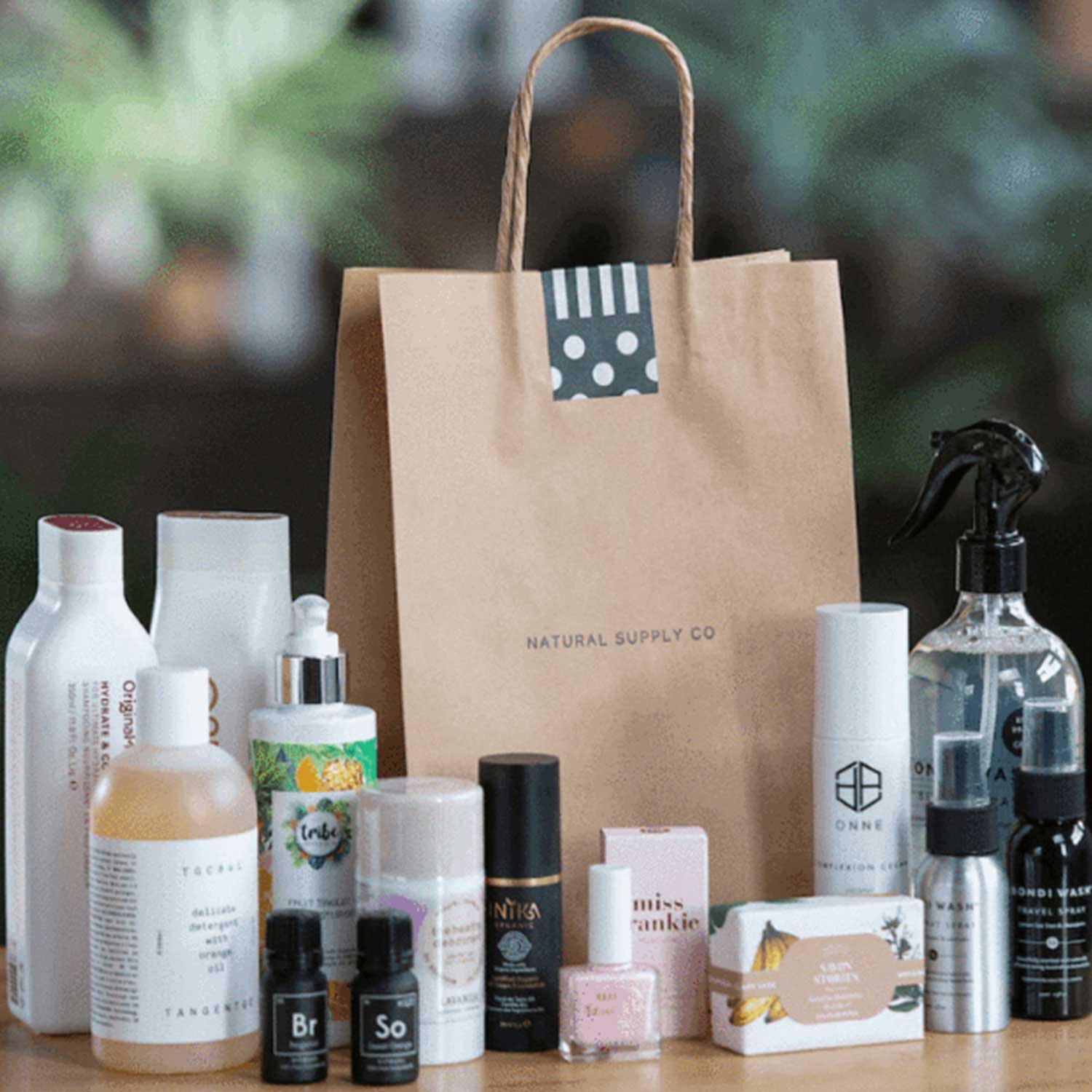 5 of 12 | Skincare by Natural Supply Co.
3 things you should know about Natural Supply Co…
They reuse as much packaging they receive from their suppliers as possible.
They are running a #nscqualityoverquantity campaign for 2018 and are committed to purchasing only ethically produced, environmentally sustainable products for the whole year.
They offer free pickup from Boom Gallery for local Geelong customers. They celebrate being a small business in a small town, and love that they can offer this option to save on shipping and resources for the community.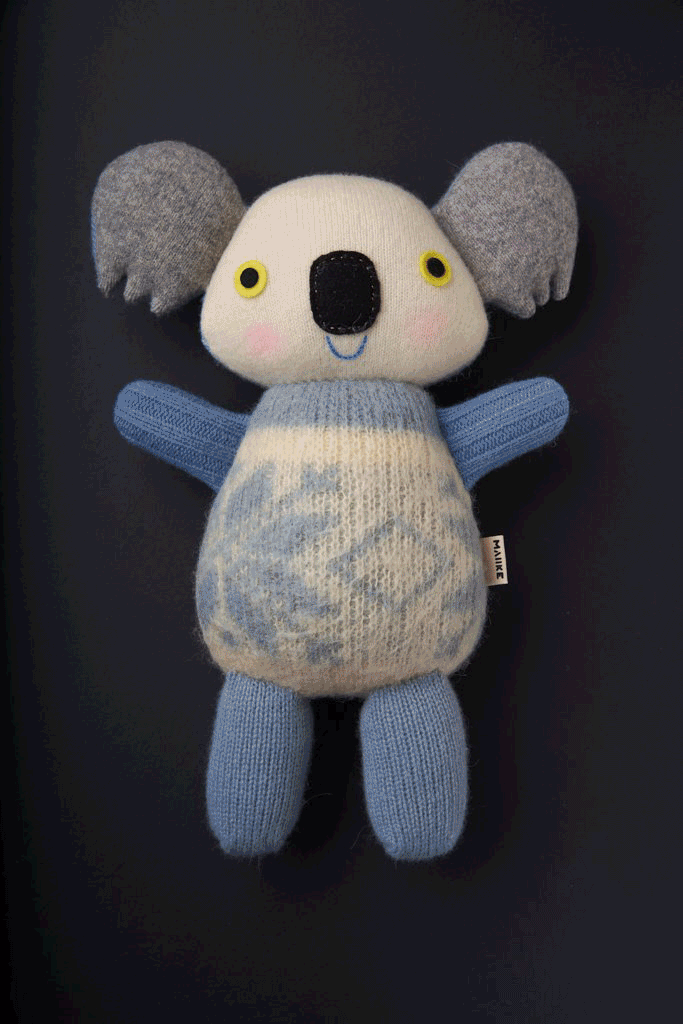 6 of 12 | Woollen animals by MAIIKE
MAIIKE's beautiful woolen koalas and other assorted animals are made of carefully sourced second-hand knits! By up-cycling, these stuffed animals save high quality knits from ending up dusty in the back of a dusty closet or landfill.
Each animal is hand-made, making a unique gift for the new baby in your life. They're soft but sturdy enough to last a lifetime.
Colour and texture are clearly important to the maker of these one off toys. You can tell from the cheeky grin on each koalas face that the maker was smiling while creating it as well!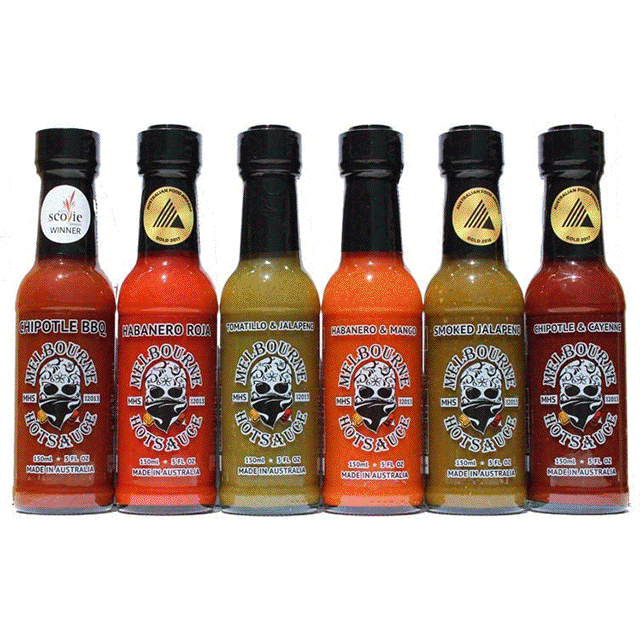 7 of 12 | Hot Sauce 6 Pack by Melbourne Hot Sauce
The MHS Hot Sauce 6 Pack from Melbourne Hot Sauce is the perfect gift to set any chilli lover's taste buds on fire.
Small batch, hand-crafted, and all-natural this hot sauce range boasts a list of awards as long as your arm, including the World Hot Sauce Awards and International Scovie Awards.
Seasoned chef-owner Richard Nelson attributes success to a focus on simple, clean and pronounced flavours and with fresh, local ingredients, this legendary sauce could only be made in Mel-burn.
Gift the MHS Hot Sauce 6 Pack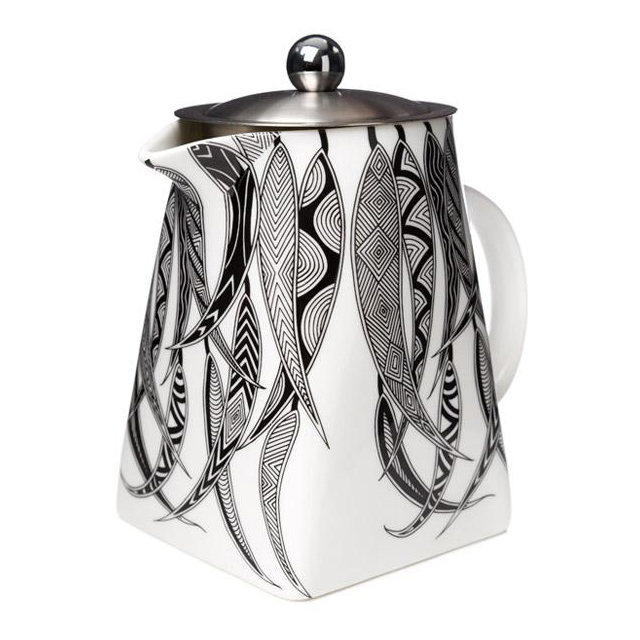 8 of 12 | Tea set by Ngarga Warendj Dancing Wombat
Bring a little art into your everyday with stunning ceramics designed by Ngarga Warendj Dancing Wombat. What's really cool about these designs? They're based on traditional symbols from South-East Australia, making this gift uniquely Victorian.
Buy the set; the tea pot could go to your parents, the vase to your sister and mugs for your in-laws. Christmas is sorted! All in come in stylish boxes complete with story and ready for gift giving.
"When I create something I express my cultural integrity in place, be respectful of interpretation of my culture, and share my story as a Taungwurrung Kulin (Aboriginal man from my traditional country)." – Owner Mick Harding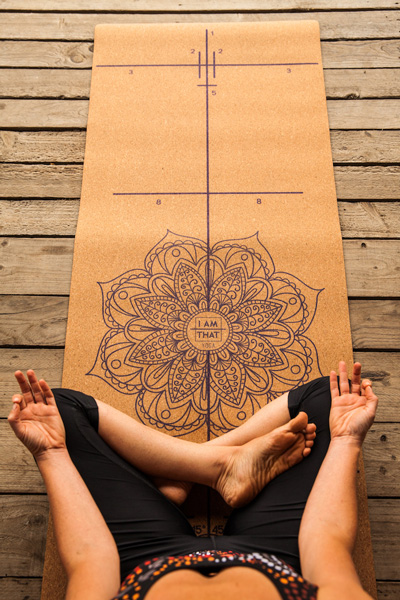 9 of 12 | Luxury Natural Cork Alignment Mat by I Am That Yoga
The Natural Cork Alignment Mat by I Am That Yoga is innovative and sustainable making it a unique gift for any practicing or aspiring yogi. Featuring a beautiful mandala, the range also includes a light weight travel version for those who want to take it on holiday.
Conceptualised by the owners of a Collingwood yoga studio, it's clear that this mat was designed out of a passion for and knowledge of yoga. Alignment lines help perfect your yoga poses and recycled cork keep you from slipping when you're sweating it up, or pulling a downward dog by some waves!
The Natural Cork Alignment mats also come in a travel version.
Gift the Luxury Natural Cork Alignment Mat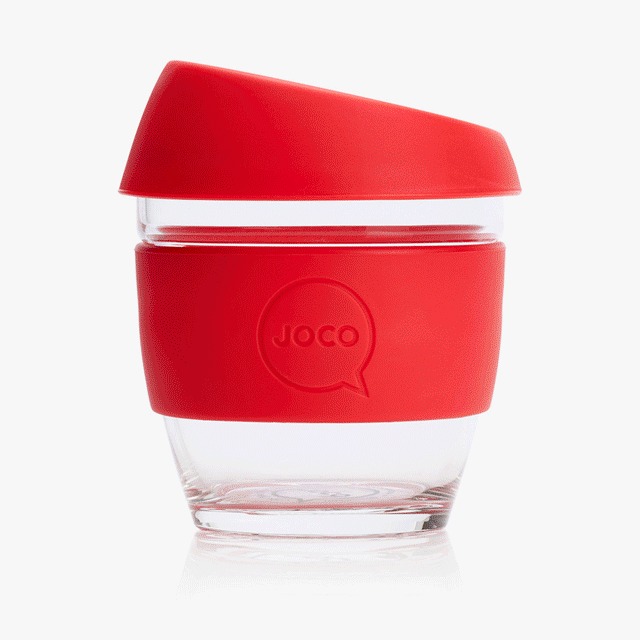 10 of 12 | JOCO Reusable Coffee Cup
These reusable coffee cups by JOCO are thoughtfully designed and meticulously crafted to enhance your coffee ritual. It's a cup you can be proud of – for the rest of your life.
Begun in protest of single use coffee cups, every purchase also helps support a charity Take 3 by removing hazardous plastic from the environment.
With the purchase of every JOCO cup you are not only adopting a real product solution by stopping the flow of plastic but you're supporting the efforts of Take 3 to remove hazardous plastic from the environment.
Gift the JOCO Reusable Coffee Cup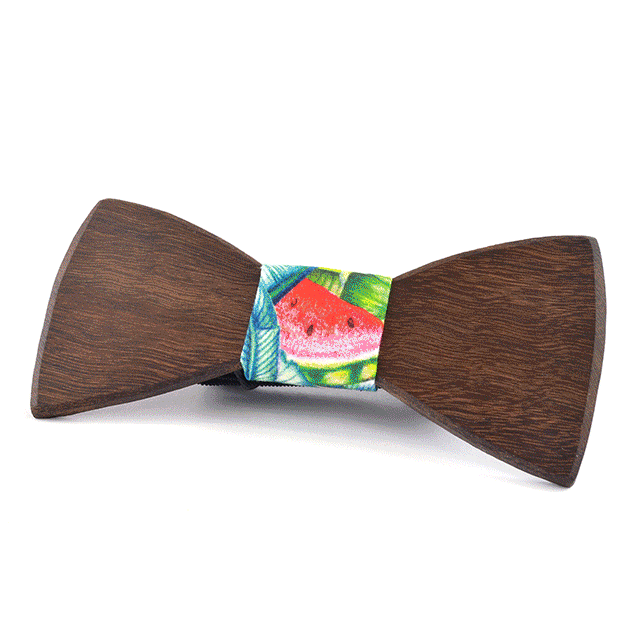 11 of 12 | Wooden suspenders and bow tie by Peggy and Finn
Looking for the perfect gift for the style icon in your life? Look no further than Peggy and Finn's range of men's and kid's accessories.
Vibrant socks and ties bring flair to classic Christmas gifts but, for our money, you can't go past their wooden suspenders and bow ties, hand-made using recycled timber.
Based in Torquay, this regional business uses high quality Australian recycled timber for it's wooden accessories. Their fabric products are designed locally as well.
Missed the online order cutoff? Peggy and Finn's accessories can be found at A Quirk of Fate in Northcote, Melbournalia in the CBD, and at these other stockists around Victoria.
Buy Peggy and Finn wooden suspenders and wooden bow ties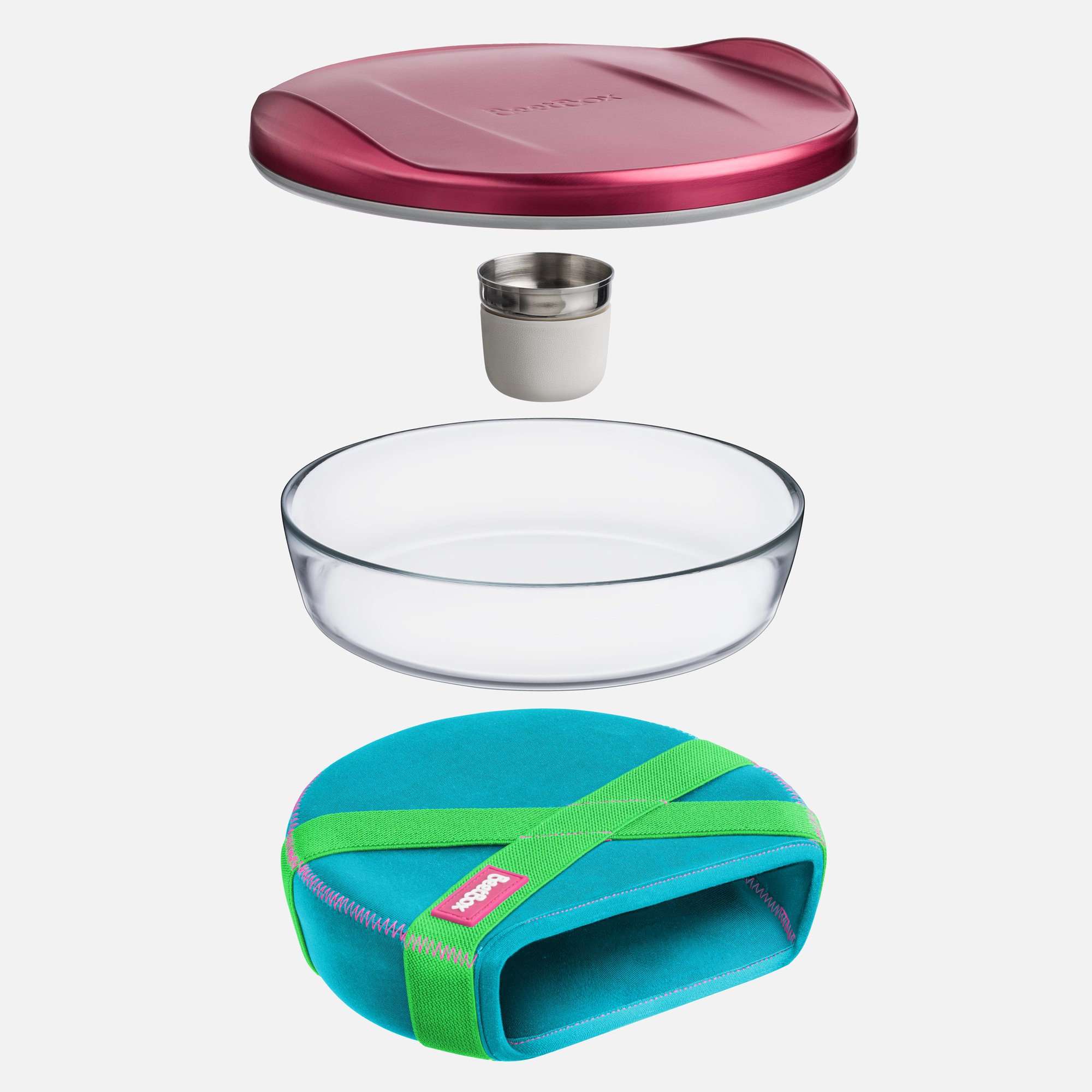 12 of 12 | BeetBox Glass Lunch Bowl
Using design to improve life one lunch at a time, BeetBox marry style and sustainability in a lunch container you'll want to take with you. Designed in Melbourne, these Good Design Award gold winners are a gift that will keep on giving, and eliminating packaging waste, all year round.
Buy the BeetBox