12 Victorian small business Christmas gift ideas (2022)
Business name

Business Victoria

Last updated date

30 Nov 2022
It's hard to believe it's that time of year already – time to create your Christmas list and seek out the perfect gifts in retail shops and online. Luckily, here in Victoria, Christmas shopping is easy with talented artists, makers, producers and designers ready with a wonderful array of products to choose from.
If you find gift-giving a challenge, we've got you covered with 12 excellent options (and a bonus one).
And now, a round of Santa-plause for this year's sweet selection of gifts from Victorian small businesses.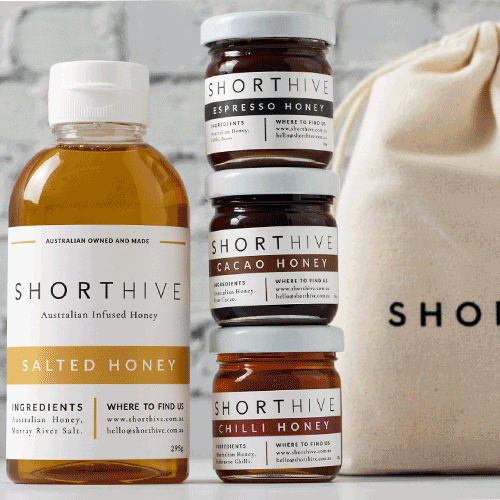 1 of 12 | ShortHive
Honey, you'd be hard-pressed to find someone who doesn't enjoy this sweet nectar, and we're buzzing with excitement over this local producer.
The Broomfield family has been keeping bees and making honey for over 50 years, maintaining their multi-generational small business in southwest Victoria.
These master harvesters work hard to create everything in-house and by hand, from honey infusions to product labelling, and selling their wares at local markets.
Your giftee will be bee-witched by ShortHive's gift pack, which includes five distinct infused honey pots (flavours like salted honey, coffee and chilli) packaged in a calico bag and gift-wrapped in signature branded tissue paper.
Gift ShortHive Gift Pack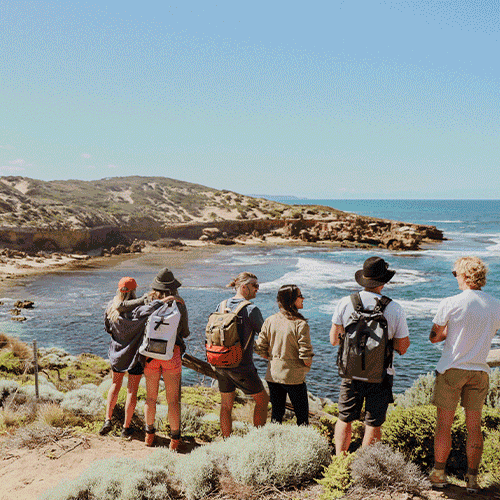 2 of 12 | Wild Adventures Melbourne
Choose the gift of adventure this Christmas because nature is way cheaper than therapy, despite Victoria's sometimes unpredictable weather.
Wild Adventures Melbourne is the creation of Nic Cooper (and partner Shanti). From a young age, they had a healthy obsession with travelling and turned this love into an eco-friendly adventure company.
Summer is the perfect time to step out into nature, and the folks at WAM offer a range of catered experiences to delight any sun-chasing chill seeker.
Your giftee will relish the ultimate Mornington Peninsula day-cation of a secret picnic adventure with all the necessary trimmings, including a picnic pack, mat, and the coordinates to your 'no crowds' location via Google Maps.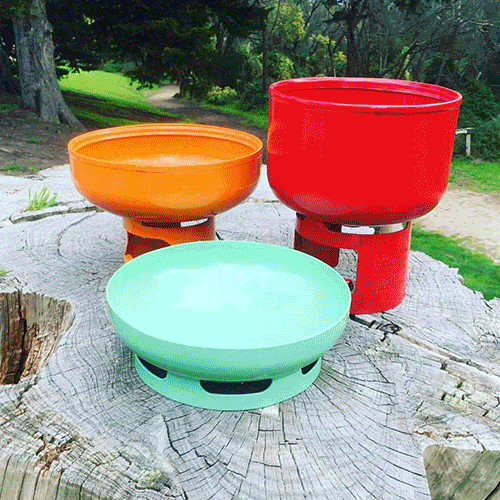 3 of 12 | Li'l Gas
Victoria is moving towards an eco-friendly future, and this means gift-giving can also get a sustainable upgrade.
If you're looking for a thoughtful waste-free gift, look no further than Li'l Gas, a Melbourne-based family business founded by creative entrepreneur Kerrie Burgess.
Li'l Gas is on a mission to divert as many gas bottles as possible from ending up in landfill by upcycling these discarded items into something fresh and funky. With a design twist that is very 'Melbourne', Kerrie spends weeks in her studio reinventing unwanted bottles into desirable homewares.
Get festive by giving planters to the greenery-obsessed and bowls to the party people in your life.
Gift Bowls and Planters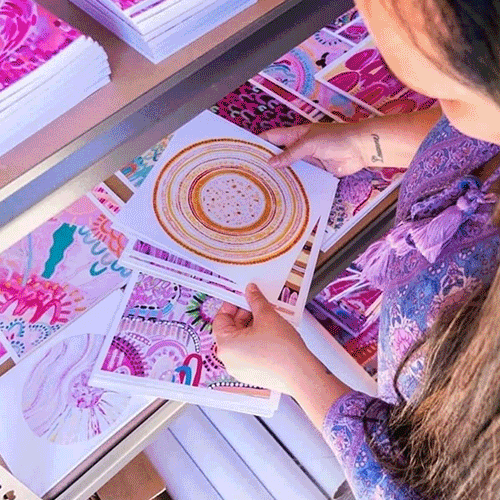 4 of 12 | Kenita.Lee by Matakupaat Arts
When you look around your home, can you truly say that the space represents you? Boring white walls aren't exactly a vibe. It might be time to add some life and soul to your interiors.
A proud Wemba-Wemba, Wotjiboluk, Neri Neri, Wiradjuri and Boon Wurrung woman, Kenita.Lee paints the seasons of her life using a vivid colour palette, expressing emotion, her birthing story and her dreaming into vibrant artworks.
Kenita.Lee by Matakupaat Arts is run on the Murray River in regional Victoria. Passion, determination, and a desire to put storytelling onto canvas has become the thriving business we see today.
Choose a gift this year that will make an indoor space magical whilst supporting a local First Nations artist.
Gift Kenita.Lee Prints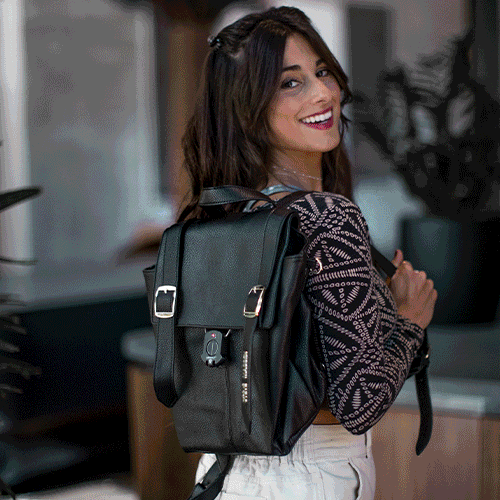 5 of 12 | AirBolt
With travelling back on the cards, give your jet-setting buddy or loved ones the ultimate tech upgrade to protect your globetrotters abroad or interstate.
The Airbolt portable smart lock strikes the perfect balance between a thoughtful and practical gift with a snazzy design and advanced security features.
Fun fact: this Melbourne-based business launched their travel lock on Kickstarter in 2015 and achieved their funding goal in just 3.5 days! After an impressive start, the team has gone on to design more accessories for travel and around the home.
If you have a friend who loses their wallet every week, you may want to check out AirBolt's latest product. The Airbolt Wallet is made of premium vegan leather and contains a removable Bluetooth tracker that is rechargeable.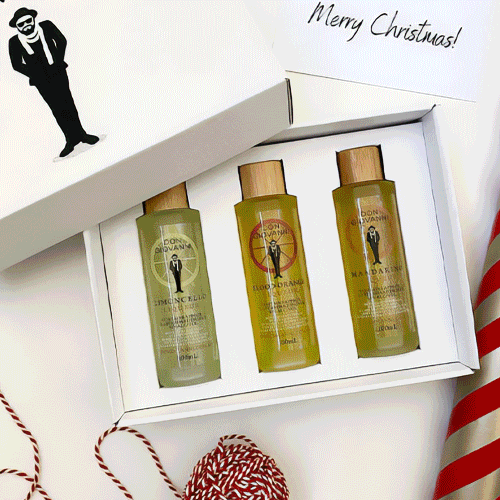 6 of 12 | Don Giovanni
The holidays are arriving, and boy, don't we all need it! And you might be celebrating the holidays with a tipple or two, right?
For an authentic taste of Italy without the pricey plane ticket, your giftee's senses will be enthralled with Don Giovanni's Liqueur Gift Pack featuring their Limoncello, Mandarino and Blood Orange liqueurs.
Owner Jon has paid homage to his Italian roots, hand-making limoncello in small 'Nonna style' batches because quality over quantity is key. Each liqueur in the gift pack captures the very life and spirit of the fruit, creating a sweet drop perfect for sipping or adding to your favourite cocktail recipe.
Grab this zesty gift for your main squeeze and toast to the close of another year.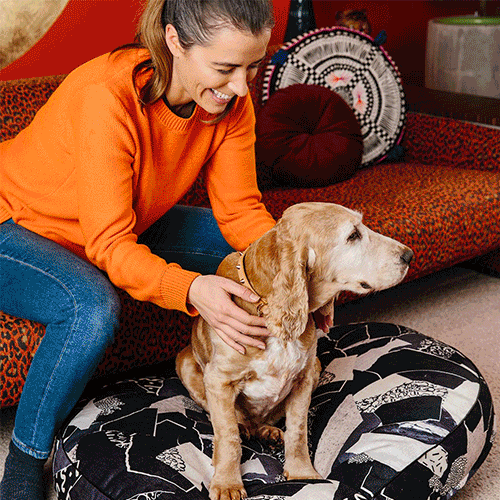 7 of 12 | NiceDigs
Don't forget the VIPs (very important puppers) in your life during the howlidays! If you have a mate hyper-focused on keeping their pet's Instagram or TikTok updated, then getting a gift that will benefit both pooch and fur-parent makes sense.
Melbourne-based Georgia, the founder and director of NiceDigs, is a dogophile, fashion and textile designer with a strong commitment to creating fun and functional hand-crafted goodies inspired by the latest trends.
Unleash joy this season with this adorable brand, which includes the Growlees dog tags featuring sayings like Free Hugs, Attention Seeker, ISO DOG and more. Pair with a designer leash worthy of the 'Gram, and your pet-obsessed pal will be ready to hit the streets in style.
Gift NiceDigs Charms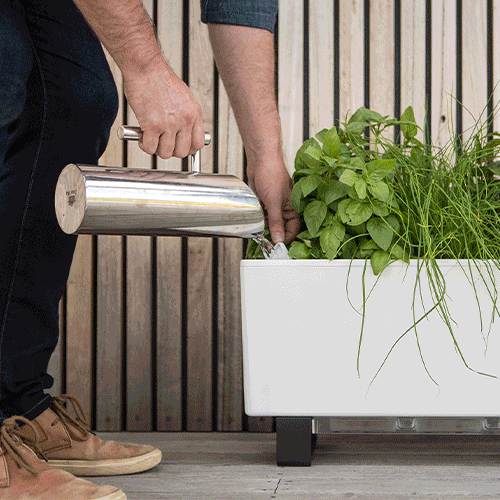 8 of 12 | GlowPear
If you want to inspire someone else's love of gardening, give the Christmas present that keeps on growing and think outside the… well… pot.
Fitzroy-based GlowPear are a crew of designers with a flourishing passion for beautiful design, healthy living and innovative solutions, growing a successful Kickstarter campaign into a thriving business.
Your besties will pot it like it's hot with the GlowPear Mini Bench. This innovative smart planter is made from recyclable materials and allows you to grow the greens you desire in any urban environment. Each planter features an integrated watering system that keeps your mini garden healthy and hydrated all year in an (almost) set-and-forget method.
Gift GlowPear Mini Bench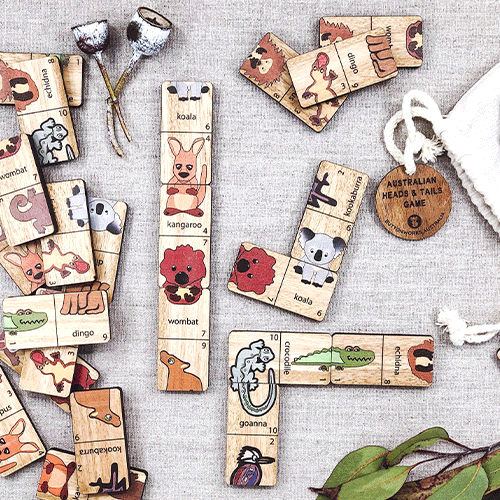 9 of 12 | Buttonworks Australia
Every little kid's (and big kid's) favourite day of the year is just around the corner. This Christmas, unplug your youngsters from tech and get them excited about analogue gifts.
Connect your kids with quality offline time with this version of the classic Australian Heads & Tails Game by Buttonworks Australia on Victoria's Mornington Peninsula. The Murray family has been crafting in their studio for over 20 years, using sustainably sourced Australian timbers to design a collection that features whimsical illustrations of native animals.
There's something about a game that brings out the inner child in all of us. Your family will have loads of fun playing this classic puzzle game together.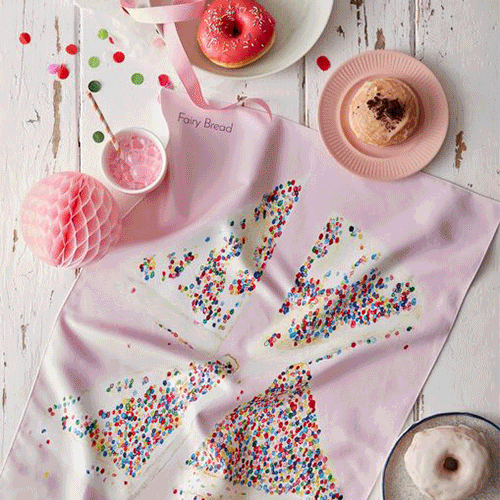 10 of 12 | KE Design
Did you know that Van Gogh himself painted masterpieces on tea towels? Often short of money or canvas, he painted Daubigny's Garden (1890) on a red and white striped tea towel.
If this isn't a sign that tea towels have multiple uses, we don't know what is.
KE Design has been whipping up colourful microfibre tea towels in their factory space based in artistic Brunswick whilst creating jobs for people with disabilities.
You will be spoilt for choice when choosing a gift, with options like iconic Australian food (think fairy bread and Chiko Rolls), Australiana and more. Almost too cute to use, these tea towels are made with an absorbent recycled yarn called RPET, which keeps water bottles from landfill.
Gift KE Design Tea Towels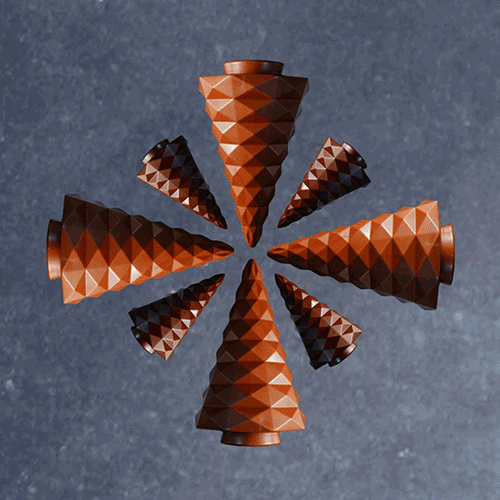 11 of 12 | Cabosse & FeveChocolates
Who isn't loco for cocoa? Chocolate is the perfect de-stressor, in-between meal snack, and late-night craving satisfier… and of course, the perfect Christmas gift.
While all forms of chocolate are acceptable, artisan chocolate has picked up steam in Australia over the last few years. Our 2022 chocolate choice hails from husband-and-wife operation Cabosse & Feve Chocolates at The Mill in Castlemaine.
Since 2019, this small business has worked with ethically sourced chocolate from sustainable cocoa farmers, roasting and stone grinding these precious beans in-house, which is essential for creating their award-winning products.
All we want for Christmas is chocolate. With this in mind, we suggest that you purchase double the Christmas goodies to avoid gift envy.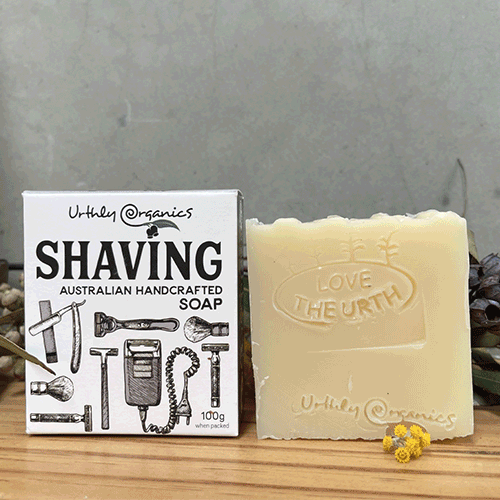 12 of 12 | Urthly Organics
Tradies may come home covered in dirt, dust, and debris, but isn't that part of the appeal? This brings us to the ideal and sometimes necessary gift for the outdoors person in your life – soap.
The Tradie soap works as hard as your mates do, leaving skin feeling cool, clean and refreshed after a hard day's work. With earthy fragrances, exfoliants and oils, this soap will easily remove all grease, grime, dirt and reminders of a long day.
Handcrafted amongst the gum trees in Central Victoria, Urthly Organics has been creating sustainable, ethical and eco-friendly products since the 90s with Julie Andrews at the helm. Everything is handmade with locally sourced ingredients (no nasties) so rest assured your skin will be looked after.
Bonus Gift | Stoneseeker
A rise in comic book movies has seen a boost in sales of graphic novels and comic books, thanks (in part) to pop culture's continuing obsession with fantasy, magic and superheroes.
'Tis the season to thrill the comic-obsessed reader with this special treat under the Christmas tree.
From the mighty pen of Richmond local Scott Pritchett comes an epic adventure that delves into the story of Geologist Irin and her guide Peak through the mysterious Floating Isles.
Stoneseeker is an independently released all-ages tale combining Scott's illustrative talent into a comic book series destined to become a classic in its own right.