3 ways to guarantee success in family business
Business name

Family Business Australia

Last updated date

5 Aug 2019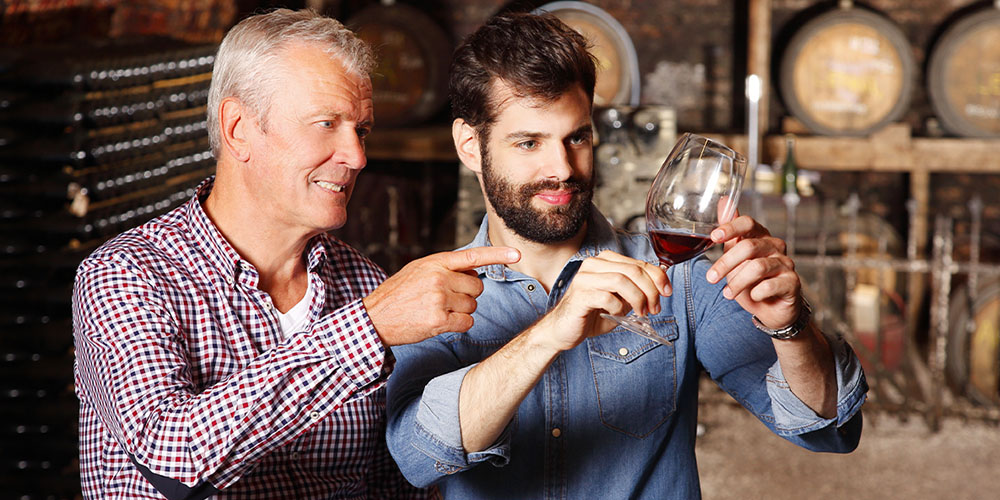 Running a family business is both rewarding and challenging. There's the immense satisfaction of blazing your own trail and building something valuable on your terms.
And then there are the tough times.
The buck stops with you - there are decisions to make and the results of those decisions determine the future of the company.
If you're a next generation leader, you may also be faced with the challenge of carrying the legacy of your elders forward. You are shaping your own identity while keeping ahead of social trends and economic disruption - happening more than ever at an unprecedented pace.
But there's good news.
Global research* shows 69% of people prefer to buy from a family run business. So straight out the gate you have an advantage! Consumers believe that family companies make products they can trust. Yet so many businesses don't promote the fact they are family owned.
So how do you leverage the advantage of running a family business? How do you manage the unique challenges that come with running a family business, such as balancing your goals as the family business leader with the goals of other family members? And how do you build a family business culture that works for you, your family and your team?
Here are our top three tips for family businesses that will help guarantee success.
1. Establish governance and succession planning
Whether you're a startup husband and wife team, sibling business partners or an inter-generational family business steeped in history, the most successful family businesses have formally mapped out business strategy, governance and succession planning.
To minimise conflict, establish clear executive and operational responsibilities that complement each family members' skill sets and strengths. Then have clear succession planning in place. Strong, transparent and frequent communication will also help you work towards the common goal.
Invest in the next generation of leaders. The real advantage of a family business is that knowledge is passed down one generation after the next. A strong family business structure should look to the next generation to upskill and future-proof the business.
If you've been handed the reigns, encourage and discuss opportunities for professional development, networking and mentoring as an emerging leader in the business. Supporting the next-gen leaders to participate in networking and education will be invaluable to peer-learning, relationship building, and skill development. When the time comes to implement a succession plan, all parties should feel confident that their roles, skills and responsibilities align with the business's strategic vision.
With decisive planning, the exiting generation should clearly define the exit or transition date. In your lasting legacy, have in place relevant financial, operational and management structures to minimise disruption to the business and the continuation of its growth. If you and your family need support around this, seek professional advice on how to establish a success plan that works for the family and business.
2. Get advice and professional support specific to family business
Advising at the intersection of family and business requires unique expertise.
Family business owners are time-poor and need relevant, family-business focused knowledge across various disciplines. If you're seeking accountants, lawyers, or the best creative agencies to drive your brand, you should also take the time to find a business advisor who has experience and knowledge of family businesses.
Working with an advisor accustomed to the needs of family businesses will not only reduce the time spent explaining how and why a family business is unique, but also allow you to tap into their family business expertise. It saves you time and gets you the tailored advice you need.
There are a few ways to find the right advisor. Networking with other family businesses to get word of mouth referrals is a great start. But the Family Business Australia Advisor Marketplace can also help. A digital directory, the FBA marketplace makes it easy for family businesses across Australia to search for an advisor that suits their unique needs. Advisors listed on the FBA Marketplace complete training and development that provide them the necessary skills and knowledge to enhance their practice.
3. Future-proof your family business
Family businesses are accustomed to looking strategically at longevity and inter-generational equity, as well as their impact on people and the planet. Family businesses should be at the forefront of change, challenging thinking around the social and environmental issues in operational decision making and strategy development.
Are you ready for futurist predictions of emerging technologies like automation and artificial intelligence disrupting our work? Are you ahead of the game with cyber security and digital privacy? Prepare for disruptions by implementing contingencies in your business planning. Bring greater awareness to upcoming opportunities, products and services that can leverage your business.
Your business's sustainability values should not only celebrate your green footprint but also shape your workforce strategy. In today's global community, many employees seek to work for organisations and brands with shared values around sustainability and environment. Future-proof your business by attracting these employees with sustainable messaging and initiatives.
As a member organisation, Family Business Australia has heard time and time again from its members – both big and small businesses – about the time, emotional and financial investment family businesses make to secure and grow. That's why it's so important to future-proof for you, your family and your business.
Establish the foundations of your family business structure early with careful planning and open conversations around the family table. Look to expand your B2B networks for the right advice from those that understand the unique family business environment. Be at the forefront of disruption and turn challenges into opportunities to future-proof your family business.
*The 2019 Edelman Trust Barometer: Implications for Family Business report