5 business trends to expect in 2021
Business name

Business Victoria

Last updated date

18 Jan 2021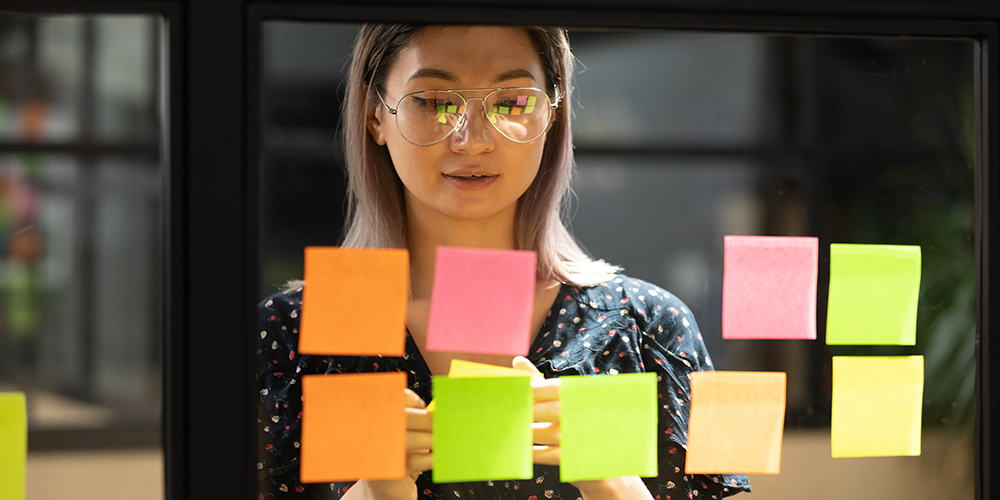 2020 was an unpredictable year that was particularly tough on small businesses. From the loss of much-needed tourism to a drop in consumer spending, many of our small to medium-sized enterprises (SMEs) were left reeling.
We're only a few weeks into 2021 and it is already reinforcing to us that nothing is certain.
But uncertainty allows for transformation and innovation. And in the past year, many businesses have proven they're more than capable of achieving these things in the face of adversity.
So, if you're not sure what your business's future holds, here are 5 business trends for 2021 that you should be across to stay competitive.
Greater emphasis on local communities
If 2020 has been good for anything, it's that it's reminded us how important our local communities are. The shift to remote work is keeping many workers in suburbs and regional areas, giving them more time to discover their local shopping strips.
And with economies suffering around the world, we were called on to shop at small businesses and play our part in keeping local businesses alive.
A survey by CouriersPlease, taken in the lead-up to Click Frenzy and Black Friday, found that 4 out of 5 Australian shoppers would choose to support small and local businesses over big, global brands over the next 12 months.
Shopify also reported that more customers were shopping locally in 2020. In March, Shopify saw an increase in the percentage of online customers buying from stores within 25 kilometres of their location and click and collect sales more than doubled in the second quarter of 2020 compared to the first.
When you add to that the hard borders around countries and long international postage delays, 2020 was the perfect recipe for the 'shop local' movement to get a jumpstart.
This trend is likely to continue in 2021 and provides an opportunity for small businesses to use their size to their advantage. Use this year to remind consumers that shopping small doesn't have to mean more money or less convenience.
Something as simple as showing sympathy for those doing it tough, supporting other local businesses or, if you're able, offering payment plans or an extended returns policy can go a long way to present your business as one that serves your community.
Sustainability in the spotlight
The focus on sustainability has been steadily growing for years but the events of 2020 highlighted the turbulent yet fragile relationship we have with our planet.
Consumers are more environmentally and socially conscious than ever before and are starting to hold businesses accountable. It's no longer enough to 'not know' where your products come from or the conditions under which they're made. Businesses are expected to take responsibility for their social and environmental impact, from production to disposal.
2021 and beyond are going to see more consumers looking for greener alternatives with closed-loop production processes, promoting transparent businesses with strong ethics and calling out those that appear to shun their social responsibilities.
Renewed focus on resilience and risk management
When businesses closed their doors in early 2020, many thought it would just be a few weeks before things went back to the way they were. Now we're in 2021 and some businesses are still doing it tough.
2020 taught us that change is the only constant. And while it's impossible to be risk-free, you can increase the likelihood that you'll survive a crisis by writing a strategic plan for how your business will respond to different disruptions.
Planning ahead helps to build resilient businesses. And the most resilient businesses plan for a range of long-term interruptions, not just short or medium-term.
Building on your business's resilience could mean:
building a network of local suppliers to use in emergency situations
upskilling your staff so skills and knowledge are decentralised
uploading important documents and records to the cloud and investing in added security
being ready to change up your product, service or operations.
See Business resilience on the Business Victoria website for more information and to download a free resilience toolkit.
More experimentation from adaptive businesses
In response to an unpredictable year, many businesses were forced into restructures, cutting back staff, switching to remote work or pivoting to a new product or service.
Those that were prepared or able to adapt tended to fare better than those that weren't. ABS data shows that by June 2020, 40% of businesses had changed the way they provide products or services and 20% believed the changes would be long-term.
Many who were able to pivot their business have now done so. 2021 isn't likely to see as many extreme changes but instead might see more businesses making smaller changes that allow them to be more adaptable to any possible future disruptions. For example, downsizing office spaces and experimenting with new service delivery or technologies.
Digital trends on the rise
Technology and increasing digitisation aren't exactly new in 2021. But 2020 did see the world take a giant leap forward in the uptake of online communication, cloud-based file sharing and e‑commerce. And it's only going to gain momentum.
Remote work and cloud-based software mean businesses will need to invest in cybersecurity to mitigate the risk of a breach, loss of data or cyberattack.
2021 is also likely to see more businesses putting money into technology that makes their and their customers' lives easier. With the use of technology, we've already seen restaurants improving booking systems and tableside transactions, but that's just the tip of the iceberg.
Thanks to Google Assistant, Alexa, Siri and Cortana, people are more comfortable with voice-activated technology. Whether it's searching the internet or turning on a lamp, the future is going to see more businesses with voice-activated customer service and products with voice controls.
If that's too out of reach, an effective chatbot on your website or Facebook page means your customers can get a response 24 hours a day, leaving more time for you to answer the more difficult queries that customers throw at you.
And for retail businesses, especially those targeting younger markets, social commerce (shopping on social media) is at an all-time high. In recent years, platforms like Facebook and Instagram have made purchasing through their apps as fast and easy as possible, leading to an increase in impulse-purchasing through social media.
Users not only look to connect with brands they know but also find related brands, window-shop and complete a purchase, often all within the app.
Rise to the challenge
2020 caused the fastest mass-shift in consumer attitudes and behaviour that we've seen in a long while.
But that drastic change has had some positives; now more people are looking to buy small, local, sustainably and online. And this might give SMEs an edge over larger businesses.
So, get adaptable, be creative and make the most of 2021.