5 tips for your small business in 2023
Business name

Business Victoria

Last updated date

3 Feb 2023
The last couple of years have provided some unprecedented challenges, particularly for business owners. Victorian small businesses have responded by adopting new technologies, finding ways to adapt to change and seeking opportunities to improve business practices and customer relationships.
As we move into 2023, it's a great time to look at the lessons learned and how they can be used to improve your business into the future.
Providing customers with a personalised experience, using innovative technology, and investing in your employees can make an impact for your business.
So here are our 5 tips to help your small business succeed in 2023.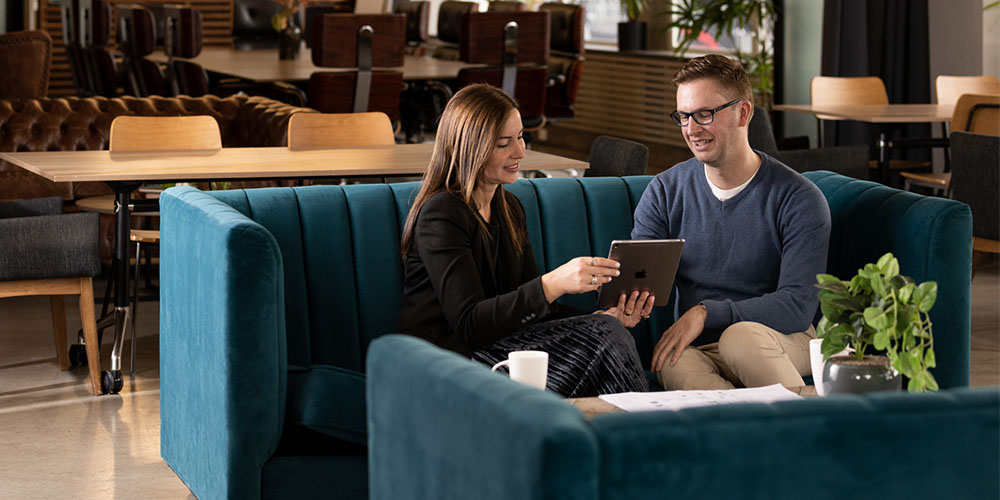 1. Update your business plan
If you don't already have a business plan, or if it's been a while since you've looked at it, then now is the time to write or revisit it.
A business plan is a living, breathing document that outlines your vision for the business and the actions that will help you achieve it.
Your plan should continually evolve to reflect the changing goals of your business, changes to market conditions and opportunities open to your business. It's a great habit to review it at least once a year or if there have been any significant changes to your business.
If you need any help writing your business plan, download our Write a business plan guide.
And while you're at it, pop a reminder in your calendar for the next time you'll review your plan.
2. Personalise your customer experience
Customers are not all the same and are after more than a one-size-fits-all customer service approach. After all, they bring a diverse range of backgrounds, experiences and attitudes.
According to recent data:
68% of consumers expect all experiences to be personalised when they interact with a business
90% of customers are likely to spend more money with companies that can offer the personalisation they're looking for
(Full the full report CX Trends 2022 on the Zen Desk website)
What exactly is personalised customer service? The short answer is that it's all about getting to know your customers and using that information to tailor the customer experience. Personalised customer service allows you to treat customers based on their unique attributes, behaviours, and preferences.
Tips to help deliver a personalised experience
Be friendly and human. Treat your conversations like you're talking to a friend or family member.
Learn and use your customer's name.
Collect and use relevant customer data (make sure you have their permission). Learn your customers' browsing habits and purchasing behaviours.
Offer unique solutions based on their specific needs.
Build relationships with your customers.
To help you provide a personalised service online, invest in a good Customer Relationship Manager (CRM) tool.
Which leads us to…
3. Spend on the right tech
As customers are demanding a more personalised experience, it's crucial that you have the right technology to enable it. Not only can technology help to provide a personalised service, but it can also reduce operating costs, increase revenue, improve efficiency, and allow your small business to be flexible in times of change.
So where do you start?
Customer Relationship Management (CRM): A CRM system will give you the tools needed to better report and manage your relationships with customers online. There are plenty of options, from local offerings like Tall Emu to popular international options like Salesforce and Zendesk. Make sure to do your research and find an option at a price and with features that will work for you
Chatbots: A chatbot is a computer-based program designed to simulate human interactions with customers online. These can be integrated into apps or hosted on your website and allows you to offer instant 24/7 support to customers. To get started, check out a chatbot builder such as ManyChat or Chatfuel
Cloud-based solutions: These are the delivery of computing services such as software, servers, and databases over the internet. This technology avoids the upfront cost and complexity of owning software and infrastructure as you simply pay for what you use. It also allows for flexibility as you can scale the services to fit your needs and enables you to access the applications from anywhere with an internet connection. Think Dropbox, Gmail, Amazon Web Services and Office365.
Artificial intelligence (AI): The number of small businesses turning to AI to improve their workflow is growing quickly. Common uses include improving customer service, making accounting easier and creating social content with writing software such as Jasper and ChatGPT. Think of the areas of your business where you would like to save time and automate work, as there's probably an AI tool that can help. Make sure to also explore the risks with this emerging tech before deciding if it's right for your business.
4. Invest in your team
While AI can be a great help, it's people that really make your business. Retaining good employees can often be a challenge for small businesses, as talented staff may be lured away by bigger companies that can offer more perks or higher salaries. This can lead to an increase in recruitment costs, more hours spent training new employees, decreased productivity and loss of revenue.
Investing in your staff early can reduce turnover rates and help to grow and improve your small business. Look for ways to make your employees feel valued and motivated to come to work each day. As a small business, you may have more flexibility to offer employees opportunities to take on extra responsibilities that align with their career goals.
Talk to your staff about areas of the business they want to learn more about or responsibilities they are interested in taking on. That way, you can provide further training or expand or change roles as opportunities come up. Also, consider connecting staff with a mentor and building a workplace culture that fosters learning and development.
Communicating effectively with your team is another way to show staff that they're valued. Set aside time to check in with them regularly to celebrate their successes and to understand any concerns.
5. Embrace video marketing
With the explosive rise of short-form video on TikTok and Instagram Reels, it's crucial for small businesses to get in on the act of video marketing. Research has found that 84% of people have been convinced to buy a product or service after watching a brand's video. When done right, video marketing can help to build a strong connection between your audience and brand.
Some ideas for using video to help with building your brand online include:
Your brand's story: Brand story videos provide insights into your business's history, your mission, values and what sets you apart from competitors
Customer testimonials: These are explainer videos and reviews from customers
Product information: Product videos mostly provide details on the benefits of your products and how they work
Behind the scenes: Customers love authenticity, so giving customers a glimpse of what happens behind the scenes can make your brand more approachable and appealing
Video marketing doesn't have to cost you a lot of money or take up a substantial amount of time. It can be a fantastic way to attract new audiences, engage with your existing customer base, and hopefully lead to new sales.