5 ways sustainability practices are good for business
Business name

Sustainability Victoria

Last updated date

15 Oct 2019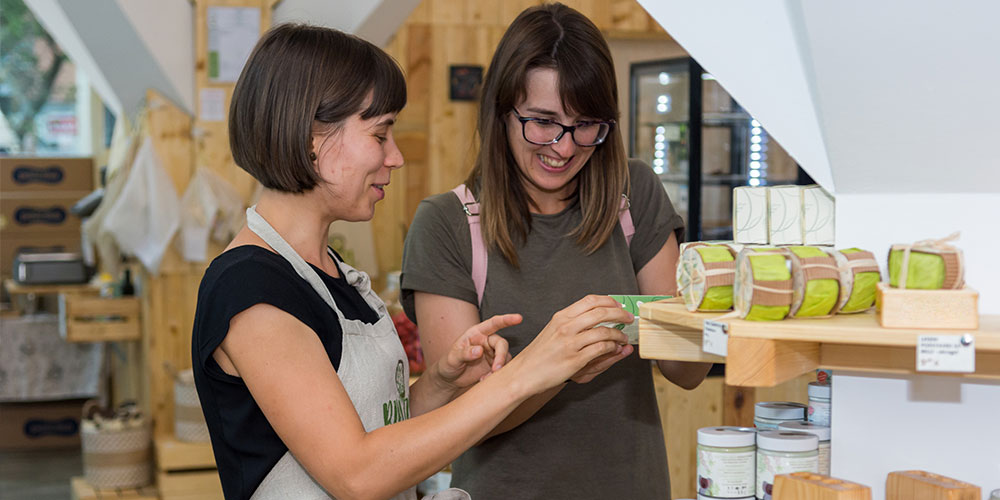 Environmental sustainability in business is a hot topic at the moment, but can going green really boost your bottom line?

The simple answer is yes. Walk down the aisle in your local supermarket and it's easy to see how sustainability concepts have permeated almost every aisle. Terms such as 'local ingredients', 'sustainably sourced', 'organic' and 'natural' are now commonplace. Consumers are also more likely to question the authenticity of such claims and the internet makes them easier than ever to verify.

Recent trends indicate that action on climate change and sustainability has evolved into a strategic and operational necessity that is critical to future business prosperity.

So, what can your business do?
1. Give your customers what they want
Based on research conducted by Sustainability Victoria, 73% of Victorians prefer to buy from businesses that show they care about climate change. Consumers are becoming more aware of the impacts of pollution and are demanding stronger action from their favourite brands.

The research also found that people are more likely to pay a higher price for a product or service that is more sustainable, especially if there were benefits in their home.

Victorian businesses shouldn't worry about potential backlash from climate change deniers. Sustainability Victoria research indicates that the level of climate change denial across Victoria is in fact quite low.

When it comes to a choice of whether or not to pursue a sustainability agenda in your business, the fact is you're more likely to alienate and lose customers if you do nothing.
2. Cut costs and waste with sustainable options
The move to durable, sustainable, recyclable and reusable materials reduces environmental pollution, reduces the volume of waste going to landfill and helps avoid contamination at recycling facilities not geared to handle plastic bags.

Not only can sustainable options help reduce waste and reduce business costs, but it can also help you attract and retain customers.

Businesses can have a sustainable impact on a number of fronts:
Restricting or placing a cost on plastic bag use
While plastic carrier bags of 35 microns or less will be banned in Victoria, businesses can choose to either not supply bags or place a cost on supplying heavier 'premium' bags. It is also worthwhile to carefully consider the best long-term option and suitable alternatives for your business needs.
Make sustainability part of your procurement process
Some supply of plastics come down to habit; do you really need a plastic bag to carry your plastic sushi container or a plastic straw for a can of soft drink? Some will come down to choice; could you replace single-use, non-biodegradable plastic cutlery with reusable or compostable options? Do an audit of the consumables you use in your business and see if you can transition to more sustainable options.

Even where accessibility is a consideration, such as providing drinking straws to people with disability, providing metal straws which can be rewashed, biodegradable paper straws or even providing plastic straws on a needs-based basis, will dramatically reduce your plastic consumption.

Remember that consumers want to buy from businesses that are employing sustainable business practices and are willing to pay a little more to be part of the solution. Your business doesn't have to wait for industry bans or restrictions on the use of plastics to choose other options.
Participating in industry programs
Actively engaging in sustainability programs and aligning your products or services with accredited industry schemes sends customers a strong signal that you have a commitment to this change.

For example, the Australasian Recycling Label (ARL) is an evidence-based labelling system for product packaging currently being rolled out across Australia and New Zealand. The labelling provides clear instructions so consumers can easily determine which packaging should go in their recycling or landfill bins, and when items such as soft plastics need to be returned to a local REDcycle drop-off point, found at Coles and Woolworths stores.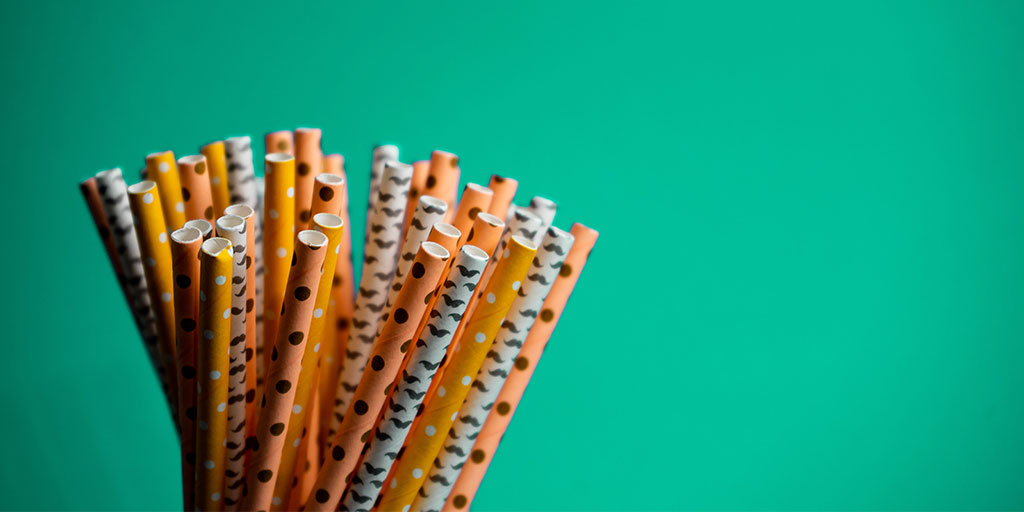 3. Be an employer of choice
Organisational commitment to climate change and sustainability can make your workplace more meaningful for employees. Progressive sustainability values form part of your employer branding, can help attract and retain the right talent and creates a sense of workplace pride that can flow through to employee effort.

Remember, sustainability is intrinsically linked with your corporate reputation and authenticity. Embedding sustainability considerations within your approach helps communicate the 'why' for your business. And don't forget, any false claims could potentially damage your brand's reputation.
4. Be hyperlocal
We've become so accustomed to living in a global marketplace we've forgotten that it's not normal to be eating grapes and cherries in the middle of winter.

The paddock-to-plate movement is a good example of a marketplace making awareness of how a product is produced and how far it travels to reach you a selling point. If avocados aren't in season, they're not on the menu. If your steak has had to travel from the other side of the country then it simply won't make the grade.

Hyperlocality takes this one step further. Being hyperlocal means sourcing from and servicing the community immediately around you. By adopting hyperlocal practices businesses can be more in touch with production processes, support local growers, producers and creators, and reduce carbon emissions.

Victorian-based companies have the advantage of having their finger on the pulse in terms of understanding local needs. Sound business strategies should be supported by a customer-focused marketing strategy with messaging regularly fine-tuned to reflect market expectations.

Hyperlocal won't work for everyone but reviewing your company's procurement practices to see how you can keep things closer to home can make a difference and can reach your local market in a way overseas or interstate competitors can't.
5.
Promote your sustainability credentials
Promoting your sustainability efforts and projects is not only a great way to develop customer affinity with your brand, it can also show market leadership and encourage other businesses to engage in more sustainable practices.

One way to communicate your commitment to sustainability is by joining TAKE2 – Victoria's climate change pledge. The initiative provides businesses and organisations with the opportunity to showcase their commitments toward reducing their carbon footprint.

The annual Premier's Sustainability Awards are a great way of being recognised for projects that drive innovative change in our community. Categories include Innovative Products and Services, Large Business, and Small and Medium Business.

Also, don't forget to promote yourself through in store and through your website and social media channels.
Learn from the work of others
Businesses already leading in sustainability are a great resource when deciding where to start. There are numerous case studies available online to inspire and learn from. Here are just a few examples from TAKE2:
If you need help getting started, Sustainability Victoria can provide advice and support to help your business reduce waste, find energy efficiencies and improve sustainability.