How to attract and retain the right talent for your business
Business name

Zein Consultants Pty Ltd

Last updated date

10 May 2019
The "war for talent". It has become a bit of a cliché in business circles but the reality is successful businesses almost always have systems and processes specifically designed to attract and retain world class talent. A wealth of research has been undertaken over the years to determine the value of high performing talent to an organisation. The simple fact is that there's a direct correlation between an organisation's ability to attract, retain and nurture high caliber talent and its bottom line.
Read: Employment types and hiring options
Corporations spend a lot of time, energy and resources devising strategies around their employer brand, employee value proposition and building dedicated teams whose sole focus is managing and rolling out these strategies. The corporations who have executed these strategies well are amongst some of the most successful companies of our time. Think Apple, Google, Amazon and Facebook. It's no coincidence that these corporations are in the tech field given the complexity of the work they are engaged in and scarcity of top shelf talent in the tech sector. They form a good example of why attracting the right talent matters.
In the context of small business, having the right people is even more critical.
According to the Australian Bureau of Statistics, in 2017-18, 71.5% of businesses in Australia had between 1 and 4 employees. This means most small businesses are only recruiting for a specific need and are heavily reliant on those people. Having the right people is therefore critical to how you generate revenue, execute and deliver on your business model and ultimately deliver value to your customers and/or key stakeholders.
With the added disruptions of new technologies, and skills shortages in some industries, getting the talent attraction right for your business could be the difference between success and failure.
Use: Staff recruitment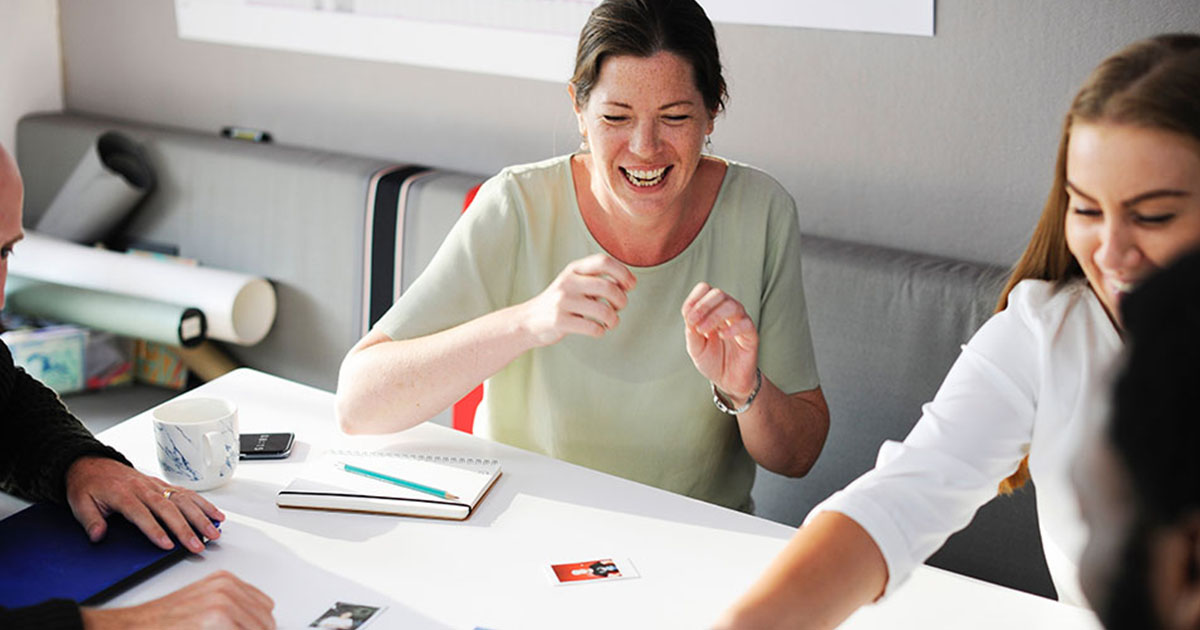 Employer Branding v Employee Value Propositions
Employer branding and employee value proposition (EVP) are often used interchangeably. To think they are one and the same would however be a mistake. While both concepts contribute to how successful a business is in attracting the right talent, they are different in the values they provide to a business and the methods in which they are executed.
So what are they?
Employer branding
Employer branding can be thought of as a marketing tool, much like how your business markets its services or products to customers. The thought here is to view the employment experience as a product. Similar to how customers have a choice in who they buy from, prospective employees have a choice of who they work for. Employer branding is about making an effort to ensure your brand is competitive and compelling in the marketplace.
Use: Staff management
Employee value proposition
EVP on the other hand defines what an employee will expect to receive in exchange for the skills, capabilities, experiences and value they bring to your business. It is your compelling story about the experiences you offer potential candidates and current employees. Your EVP includes your business's core values, people practices, remuneration and organisational culture. It also includes motivators like opportunities to engage in meaningful work, creating a sense of purpose and contributing towards meaningful and/or personal goals. If the employer branding is the message you use to engage with your talent pool, EVP is how you put the message into practice.
Executed well, a good EVP and employer brand will go a long way to supporting your business engage, attract and retain high caliber talent on a consistent basis.
The elements that contribute to your EVP Strategy
Get the basics right
Building your EVP strategy begins with getting the basics right. This includes having systems, processes and procedures in place to manage employees across the employment life cycle.
As a rule of thumb, you should have a process or procedure for:
recruitment
remuneration
performance management
payroll
exit management.
The great thing about systems and processes is that they are predictable and, if designed well, will produce a consistent outcome each time.
Each business is different, which means what works for other businesses might not work for yours. The systems, processes and procedures you set up should be easy to execute and manage, and tailored to your requirements, resources and the outcomes you're seeking. These will form the foundations of your EVP strategy.
Consistent execution of these activities will mean that your employees will know what to expect from you. They will know that they will be paid at the same time each week, fortnight or month. They will know that performance reviews are conducted and when, or when salary increases are issued and if negotiation is welcomed. Delivering consistently on your people practices will go along way in developing a strong EVP strategy that not only resonates with your employees but reflects exactly who you are as a business and what you stand for.
Who is in your Talent Pool?
Similar to how you might identify your target customers, you need to have a good understanding of the employment market your target employees.
As a small business, it's important for you to understand:
what prospective candidates value most in their ideal employer
what motivates prospective candidates to participate in the employment market
how competitive the employment market is for your industry
the availability of good talent
how competitive your offer is in comparison to your competition
how your competitors are attracting candidates and works well for them.
For the purposes of building a compelling EVP strategy, you should also study your internal talent pool.
Ask yourself:
why people choose to work for you
why former employees left
what your current employees gain from working for your business
what your people value the most in terms of benefits and rewards
how your organisational culture contributes negatively or positively in retaining talent.
You should be looking to profile your target talent or ideal employees and understand what would motivate them to come work for you. When you're building your EVP strategy, ensure the strategy you adopt and implement will be compelling both to your current employees and perspective candidates. Working through these questions will give you a good starting point.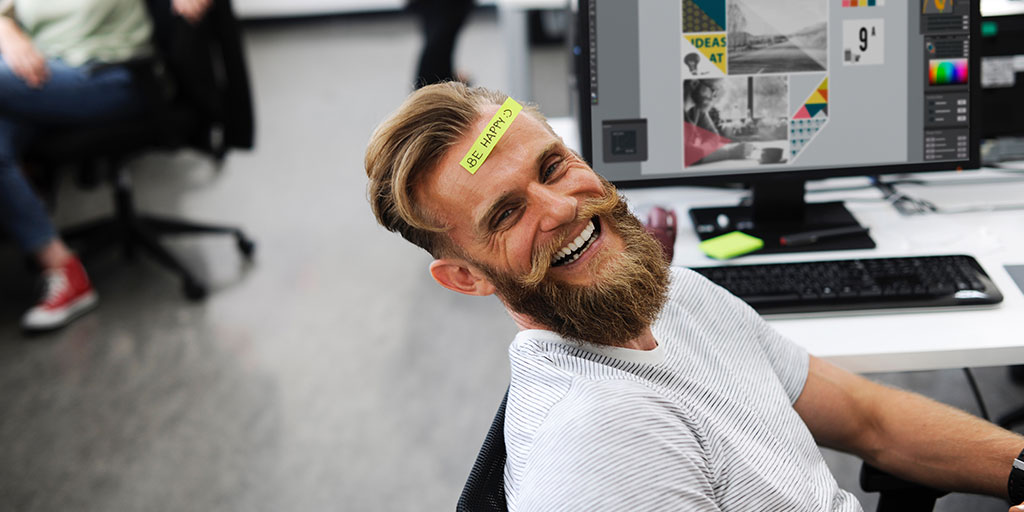 What makes you different?
Your EVP strategy needs to state why a prospective candidate should come and work for you. It is your opportunity to highlight the value you have to offer and what it is like to work for your business.
Your EVP strategy needs to include what makes you stand out from other employers. What values can you deliver your employees that are different or superior to what your competitors offer? Examples of these could be opportunities to fast track careers, attend international conferences or contributing to your community. What can you offer that would make a prospective candidate stop and look at your business when they are considering employment opportunities?
3 elements that contribute to your Employer Branding Strategy
Communicate your purpose
Telling the world what your purpose is and building your employer branding strategy around that message has a number of benefits. The obvious being the ability to attract a talent pool which identifies and aligns with your purpose. Other benefits include the ability to align your marketing positioning with your employer positioning and creating synergies between how you attract customers and how you attract candidates.
Communicate in a meaningful way
Being able to clearly articulate who your target talents are is important. Having a clear understanding of who your ideal employee is influences how you communicate with them. Knowing who your target talents are provides you with the ability to tailor the messaging around your employer brand so that it is meaningful and easily understood by your target market.
As an example, over the past few years social media has dominated how people consume and interact with information. We have seen social influencers become fully fledged celebrities, so much so that their input and/or endorsement of a brand can completely reshape the brand's image. Employers cannot ignore the influence, reach and impact of social media on their employer branding strategy. If your business is in an industry where the majority of the talent pool is made up of youth, not having social media presence could be detrimental to your employer brand.
Additionally, when you are communicating your employer brand, it is a good idea to clearly articulate who you are as an employer and business. Clarify your ideal employees' values, where they are in their careers and the type of people they are. Ensure this forms part of your employer brand approach.
As an example, a few years ago Aldi ran a campaign centred around the question 'Do you have an Aldi Brain?' This was an online portal available on their careers page and social media channels. Prospective candidates were taken through a series of questions that answered whether they had an Aldi Brain.
This was a clever campaign by Aldi for a few reasons:
the approach was unique
it showed potential candidates whether they could be successful in an Aldi environment
it taught candidates a little something about the Aldi organisation
if they did have an Aldi brain then Aldi got a very motivated candidate who was more likely to apply for a role
Aldi more often than not only attracted their ideal employee to their business.
How you communicate your employer brand could make or break your employer brand strategy and it all starts with being clear about who you want to attract as an employee in the first instance.
Communicate your offer
Your employer brand strategy needs to include what you actually offer as a business to a prospective employee. This doesn't have to be an exhaustive list of all the things you offer, but it's important to highlight early what sets you apart as an employer.
To start with you could choose to think about your culture and how attractive that culture is for a prospective employee. Or you could focus on the benefits you offer such as flexible working options.
I believe an area of opportunity for small business exists in career development opportunities. The majority of small businesses who are able to recruit staff, are in a position where they are small enough to provide a truly varied role and large enough to offer meaningful work that makes instant impact. This is a benefit that should be highlighted if your business falls within this bracket.