The future of work is flexible
Business name

Digital Innovation Futures Victoria

Last updated date

26 Nov 2019
If you want to look 20 years into the future look back 40 and see what's changed. In 1979 we could smoke in the office, unpaid maternity leave was introduced, and Bob Hawke was president of the Australian Council of Trade Unions (ACTU).
Hawke foretold some of the recent economic trends such as the growth of service industries to offset the decline in manufacturing jobs and the rapid increase in part-time work. He also said emerging technologies could provide a "release from dull and unimaginative work."
In 2019, the professional services sector has grown substantially to become the largest segment of the Victorian economy, accounting for A$65 billion economic output and over 380,000 employees. Yet niche and advanced manufacturing companies have risen almost 10 per cent in the past three years defying the predictions of doom when Australia stopped making cars. Industry is cyclical, and businesses need to be prepared to adapt to change to benefit from the potential opportunities.
Big workforce changes now see one in four workers as a casual and an estimated 36 per cent of Australian jobs face a significant or high risk of automation according to the OECD Employment Outlook 2019. Roles will change over the coming years with job sharing either with an automated tool or with other part-time employees becoming the norm. Businesses and workers will need to restructure and upskill to meet the needs of future of work.
So, what will work look like in 2039? A simple way to approach this is to focus on people, process and place. Each present an opportunity to increase productivity if managed well. Here are some tips to help you navigate the future and set yourself, your team and your business up for success.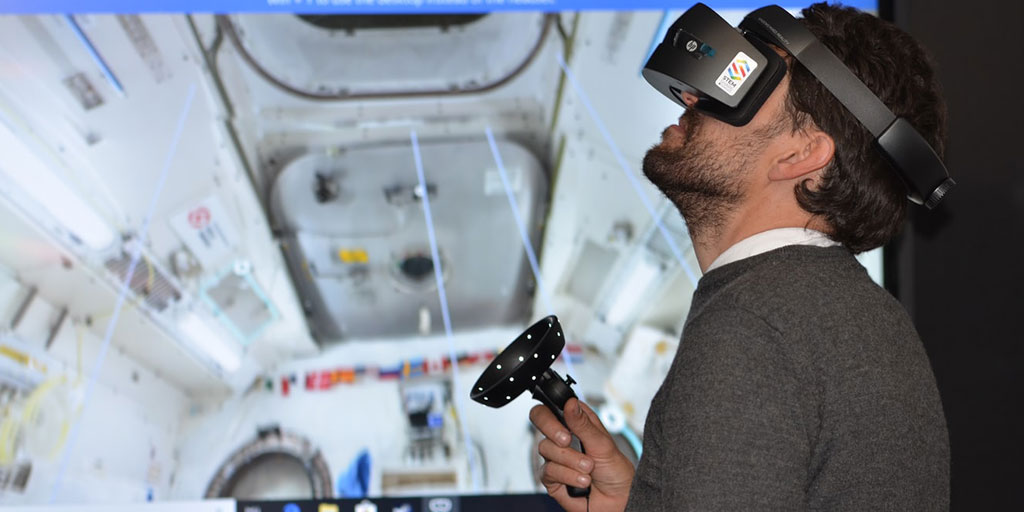 People – work is flexible
There are a range of benefits for employees and employers if they look at alternative work arrangements strategically not just as transactional. As the workforce becomes more flexible, your business can scale up during peak periods and keep costs down during slow times by accessing on-demand talent pools.
Technological advances are also changing the ways people look for work, become employed and are managed. Online marketplaces like Sidekicker are emerging, allowing workers and employers to take more control over when, where and how working arrangements are made. WePloy helps businesses adapt to the evolving nature of knowledge workers – those who seek transparency, empowerment, and purpose to feel successful which is important as people work to live not live to work.
The traditional workforce is changing rapidly with the greatest age range of workers in history. Baby boomers make up 33 per cent of our total labour force. As we live longer so do our productive years but losing knowledgeable workers is a high cost to business as is bringing on new staff. Businesses need to consider how they effectively manage a blended workforce. Millennial and Gen Z workers studied in teams and have the same expectations at the office. There's an opportunity for part-time work for older workers as coaches where they can mentor younger staff and work on projects with freelance workers together.
The ability to work remotely or flexible hours can improve staff morale and help create a healthy workplace. Implementing flexible schedules or workloads when staff need to manage stress, or a mental health condition can help get the best out of everyone. Businesses receive an average return on investment of $2.30 for every $1 they invest in effective workplace mental health strategies, so being proactive can have an impact on your bottom line.
Flexibility does need to be balanced with routine and stability as it doesn't work for everyone. Remember, as a business owner you need to manage pressure to maintain your own mental well-being. Resources provide practical advice and support for small business include Everymind's government-backed Ahead for Business program or Beyond Blue's mental health guide Headsup. Simple measures can be put in place to make work more fulfilling for yourself and your staff in the changing business environment.
Process – work is streamlined
Employers can support a better work-life balance for employees by providing appropriate technology to aid with day-to-day tasks. Collaborative tools can streamline communications with your team and help staff feel less overwhelmed. Over the next decade, employees will collaborate in entirely different, immersive ways as new technologies become available and more cost-effective. At present, you might use digital tools including Slack and Skype to collaborate, communicate, recruit or train staff. Virtual reality (VR) is increasingly being adopted for business practices and in the future extended reality (XR) will empower employees more than ever before.
Automation may make you think of robots greeting customers at reception, but it's not that kind of robot. Robotic Process Automation (RPA) is the application of technology that allows employees to speed up one aspect of a job, enabling them to focus their efforts on other areas. The benefits eliminate manual errors, reduce lead times, improve service quality and allow businesses to scale up.
Already your business can automate personalised emails to follow up leads and keep in touch with clients. The new platforms provide full end-to-end customer engagement, from marketing to account management. The benefits of software-as-a-service (SaaS) or subscription models means all sizes of business can operate seamlessly with regular updates. Platforms also offer support and training to help businesses leverage automation, so your team are upskilling on the job for free.
Finance is also ripe for streamlining. Automating your procurement and purchase order processes can save time, improve productivity and avoid costly mistakes. Payment tracking and reminders can keep cashflow positive. Even the ATO is helping streamline business processes with the introduction of Single Touch Payroll (STP), a new way of reporting tax and superannuation. STP-enabled payroll or accounting software can pre-fill PAYG sections of BAS for employers and eliminate potential errors and double handling.
It's important to consider how you will roll out new tools to support employees' current and future connected ways of working. Understanding what is best for your business is going to be unique to the profile and demographics of your workforce. Automation can be tailored to your specifications and enable your staff to do more value-added activities such as problem-solving and innovative product or service design. By choosing the right technology, staff can become more organised and productive and you can future proof your business.
Place – work is mixed
By creating a work environment that prioritises work-life balance, employers can save money and maintain a healthier, more productive workforce. Workers who spend two or more hours per day on their commute have a greater tendency to feel unsatisfied. Giving some autonomy to work at home one day a week or work a 9-day fortnight to manage caring responsibilities can provide both improved work-life balance and job satisfaction. Boundaries are important as otherwise staff can feel they have to be available wherever they are so managing expectations and letting them know when to log-off is important.
Providing flexible work arrangements equally to roles across the business can lead to improved staff satisfaction. Sales and service teams have always been remote workers with a car or van as their office. New transport mapping tools mean the best routes can be planned without having to return to base at the end of each day you can save costs as well as the environment. Barriers such as the need to access accounting software on a physical server limits opportunities for admin and finance staff. Cloud-based software, laptops, smart devices and low-cost mobile and internet access mean all staff can work remotely without losing productivity.
Businesses implementing flexible work practices means less or different office space is needed. As workload fluctuates so does the need for desk space. The cost for small businesses to create and maintain up to date facilities for staff can be a challenge. The modern workforce calls for mixed functionality of open plan, offices, meeting rooms, communal spaces and soundproof areas where employees can escape to when they need to concentrate on independent work. Balancing the needs of introverts and extroverts in a small space is a challenge.
Small businesses can reduce operating costs by colocating with others. The boom of coworking spaces sees Melbourne city host to almost half of Australia's co-working spaces according to research by LaunchVic. Benefits go beyond rent with networking opportunities with regular after-hours business development and social activities. Small businesses often don't have the resources to run inhouse events so they can take part. Being part of a group can determine how much staff contribute or collaborate with others. Productivity improves with access to a community of professionals and potential partners so the mixed model that a dedicated office that can scale as your business grows is win-win.
The future is now
In 2019 flexibility is already making a difference to how, when and where we work. The modern workplace requires businesses to rethink how they manage a diverse workforce across a variety of ages, roles and locations. Business owners need to create an open, supportive and productive culture that is flexible enough to manage change and prepare for the future.
Interested to learn more? Future jobs events are listed on the Digital Innovation Festival (DIFvic) Online Event Hub or read the DIFVic blog for more about Workplaces of the future and Work skills for the future.