Why getting it right offline helps you online
Business name

AP Marketing Works

Last updated date

3 Sep 2019
Do you want to take your business online or improve the online experience for your customers?
Who wouldn't?
There are so many opportunities through Internet technology but very few businesses are 100% online. The overlap between online and offline particularly in marketing is increasing. We now see that some of the big names in online retailing have developed bricks and mortar concept stores as well as maintaining their online stores. In the past couple of years Spotify, the audio streaming platform which operates totally online, has been successfully incorporating outdoor advertising as part of their marketing mix.
Too often businesses view their offline activities as completely separate from online. However, your customers don't see it that way. They just see and experience your brand which happens to be online and offline.
In order to develop a strong brand you need to be consistent in how you look, your messages and how you treat your customers both online and offline.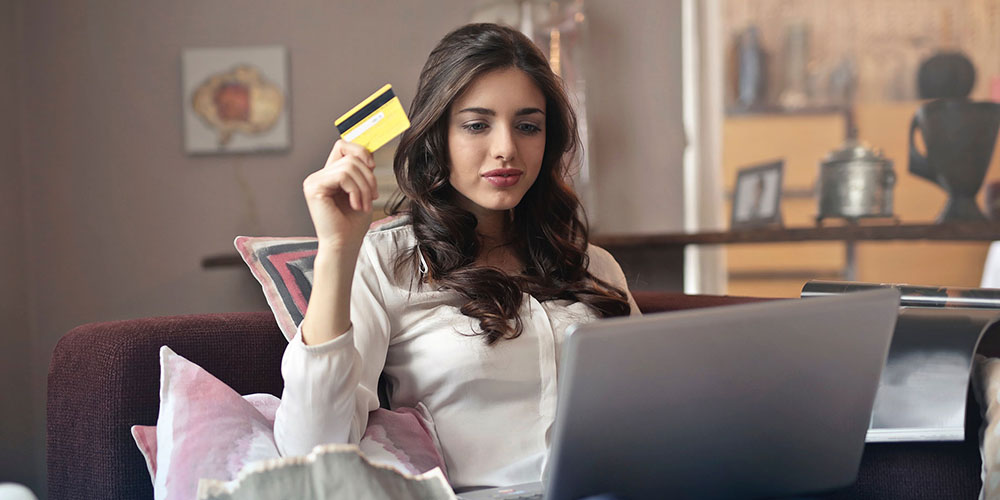 Do your customers know who you are?
Getting your ducks in a row with your branding is essential for offline but having it all together will be super helpful for creating a consistent image online. High resolution photos of your products and services, logos, corporate profiles, corporate photos can easily be adjusted to online platforms. It's just important to keep them consistent.
Have you ever had the experience of dating online and the person who showed up on your date looked nothing like their online photo? This is exactly what we don't want to happen to your customers. It is imperative to make sure that any images on your social media are consistent with what they see in store.
Logo
You use your logo on your shopfront, labels, menus, vehicles and other physical properties so customers can easily identify your business; are you doing that with your online properties? Is your logo on your social media, your website, any landing pages, online shop and email signature?
Corporate identity
You may not understand corporate identity, but odds are you're already doing it. Corporate identity is the bigger picture of the visual and sensory aspects of your business such as logo design, stationery, marketing collateral like photography, graphic design, brochures, catalogues, bags and packaging. Are you applying your corporate identity across all your online and offline customer touch points such as social media channels, your website and email marketing?
Brand
You know what you do and why you do it, but are you effectively communicating that online? Are you all about the quality, ethical sourcing, social good or fun and quirky? You have an opportunity to communicate this via the language you use, images and information you post on your website and social channels.
What is your customer experience?
What do you do that gives the customer a positive experience when they do business with you?
Offline it might be through friendliness and attentiveness or through amazing gift wrapping. This element of your brand can be translated to online by having friendly worded copy and images, providing a chat bot to answer people's questions or by simply ensuring all your items sent out are wrapped beautifully before putting it in the post pack.
Identify the key factors that make up a positive experience for your customers offline and then pinpoint methods to achieve this online.
Sales Process
If you are making sales offline it is important to recognise what steps you follow from when a customer walks in the door, to when you make the sale.
What do you do when they get there? You greet them, in your way, in your words. You ask if they need help (chatbot), you make recommendations based on what they seem to like ('customers who bought this also bought…" recommendations), you guide them through the shopping process from entry to purchase and make it a friendly and easy experience. Are you doing that online?
Taking the best from both online and offline offerings is what can deliver a great customer experience. Many businesses are offering Afterpay in-store and online offer credit card as well as PayPal. For consistency, it is important to ensure where possible that you have as many payment options in-store as online.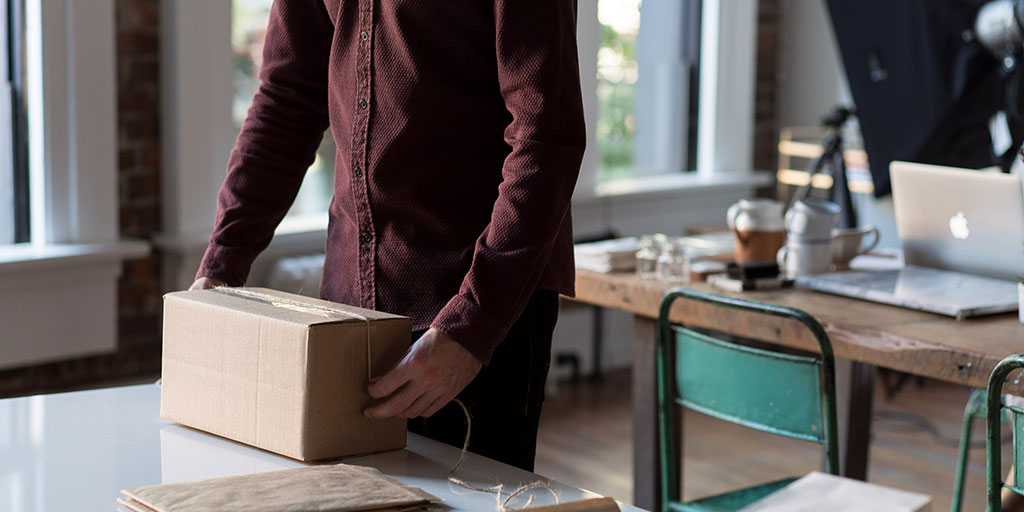 Delivery
There are two elements to consider when planning your delivery options.
One is the physical delivery logistics and the other is the delivery experience for customers. Considerations for physical delivery include:
are you delivering locally? Nationally? Internationally?
are you offering standard delivery? Express?
Aust Post or courier?
do you want to offer tracking
will you communicate only receipt of order or will you provide updates on picking and shipping?
The delivery experience goes a bit further. What's the impression you'd like to make when the gift arrives? In store you might ask your customer if they wanted it gift wrapped, or you may put it in a nice bag. Perhaps you include a brochure, or a loyalty offer and tell them how much you appreciate their business and that you hope you'll see them again soon. Are you doing this with your online sales? Or are you throwing a product in a padded envelope with a receipt and leaving it at that?
Refunds and returns
What is your refund policy offline? Is it more or less generous than your online refund policy? A refund policy needs to be compliant with consumer law but also generous enough to encourage sales.
This is a hot issue for many businesses both online and offline. Businesses need to comply with existing consumer laws but there is a balance in encouraging sales with a generous refund policy and keeping things profitable.
Let's consider the face-to-face experience. For starters, if a customer brings back a faulty item they bought in your store, you are able to look at it, assess whether it's a warranty issue or if the customer is at fault. You can talk to them in person and smooth things over if they are annoyed or angry.
Now let's consider the online experience. How can your business emulate the kind of ease, courtesy and care of the instore experience online?
With personal items like clothing where customers can't try things on before you buy, you're probably going to be handling a larger volume of returns than you would with other consumer items. How will you handle the cost of returns? Large online retailers like ASOS have returns arrangements in place where your returns packaging and labels are already included in the delivery package and all the customer has to do is drop unwanted items at Australia Post outlets. Some small businesses offer generous returns however reimburse customers when they have assessed the returned item. Customers may have to pay the return postage. It's important to be clear on what your policies are to communicate them to your customers upfront.
Online selling has opened up amazing possibilities for small businesses. It has however also brought some new complexities and challenges for delivering seamless, consistent service and branding. But challenge is what small business thrive on and the rewards are there when you get it right both online and offline.