2023 small business guide to online shopping days: Click Frenzy, Black Friday and more
Business name

Business Victoria

Last updated date

16 Jun 2023
Online sales days have become an unofficial sport with a number of major events throughout the year.
Click Frenzy, Black Friday and Cyber Monday bring in huge sales for some of the country's biggest retailers. So why should your small business miss out on all the fun?
Let's look at how your small business can make the most of online sales events.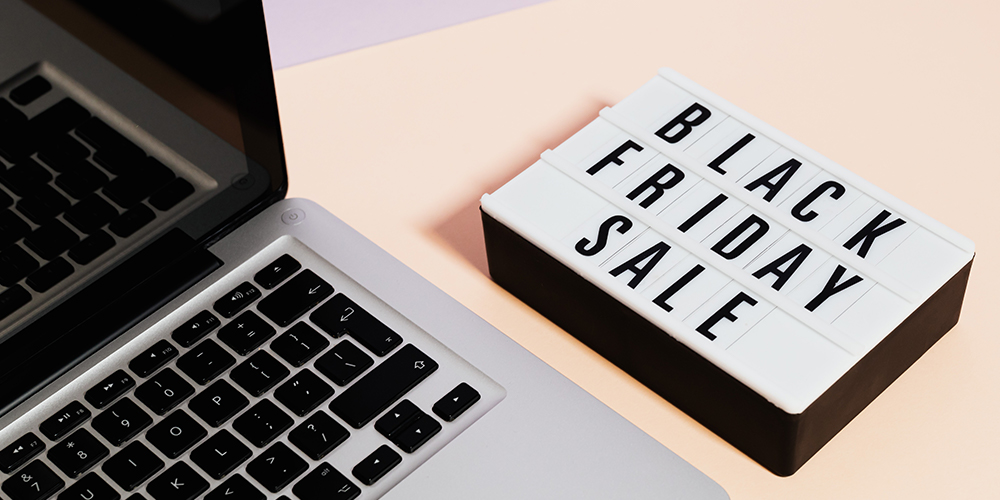 1. Optimise your online shop
Online shoppers have come to expect easy and smooth transactions when buying online. Make your online store the best it can be by optimising your site to convert visitors into customers and make sure it has the bandwidth to handle any increase in traffic on sale days.
Some eCommerce platforms, such as Shopify, allow you to email visitors who abandon their shopping carts on your website. It will give you one last chance to remind customers that their items are still waiting and even offer a coupon.
2. Embrace click and collect
Adding a click-and-collect option to your shop website gives customers the convenience of online shopping while saving both you and the customer the time and cost involved in shipping. It also means getting to interact face-to-face with your online customers and getting a faster turnover of customers in your store.
Research by Salesforce found that US-based chain stores that offered curbside, drive-and-collect or in-store pick-up options had 26% more digital sales than retailers that didn't during the first part of Cyber Week.
The key to click and collect is accurate stock levels that update in real-time and processes that allow you or your employees to reserve items as soon as an order comes through.
3. Adapt to the day and target market
Think about the type of consumers you might get for each sale and what they might be shopping for.
Boxing Day, for example, might pay off more if you want to move past-season stock at a higher discount. Whereas, for November sales, many shoppers have Christmas and holiday shopping in the backs of their minds.
Consider adding a 'gift ideas' section to your shop website so customers can browse for inspiration. You can also create social media posts or blog articles on present ideas for the holidays.
Figure out ways you can make shopping easier for buyers by promoting bundle pricing, gift packs, vouchers or offering gift wrapping. Keep in mind how long it will take to package and deliver products in time for Christmas.
Do you know what generally sells best for the online shopping day you are preparing for? If you had an online shop last year, check your analytics to figure out what your customers were looking for, what they bought and where they were coming from. This will help you get ahead of any trends and advertise products accordingly.
4. Focus on what you can do rather than what you can't
As a small business, consider promotions that are less likely to damage your profit margin, such as:
an extended returns policy
free or discounted shipping over a certain amount
gift wrapping and cards
gift with purchase.
Offering pick-up or fast local delivery will draw Christmas shoppers who can't afford to risk postage delays.
If offering a gift with purchase online, make sure it's something that will be cheap enough to post and factor the cost into your margins.
5. Use your small scale to your advantage
'Shop local' sentiment has increased over the past few years. Capitalise on what customers can get from your business that they can't from big stores or brands. Use the fact that you are local, have relationships with many of your customers and can offer an in-person and personalised shopping experience to your advantage.
Remember that some of your potential customers are intimidated by crowds and might feel like busy, in-store sale days aren't for them. Your small size and fast delivery can appeal to these people.
A carefully wrapped package and personalised note in online orders can also go a long way to create a connection with customers you may never see face-to-face. Read more about the power of packaging and unboxing in this article by Australia Post.
6. Promote on social media and in newsletters
Many consumers start planning before the sale events start. Promote your sales in advance on social media and get your followers to spread the word with these tips:
experiment with one of the big sale days and start with a small-budget social media campaign
offer exclusives to social media followers and newsletter subscribers
hold competitions for followers who tag friends in your posts or repost your promotion posts to spread the word
widen your net with #BlackFridaySales #BlackFriday2023 and other related hashtags in your posts
use banner and profile images on your social media channels and Google My Business listing to promote your sales day campaigns.
7. Make it an exciting event
If your business doesn't have the capacity to go all out, you can consider promoting exclusivity or "gamifying" your promotions in a scaled-down version of what the big stores do.
Here are some small ways to take advantage:
organise different promotions for different days (or times) of the Black Friday to Cyber Monday weekend
ask customers to post on social media and tag you in exchange for a chance to win
reward your social media followers or newsletter subscribers with VIP discounts or early bird deals
set a limit on a particular deal at the beginning of the day to get customers to act quickly.
8. Reach a wider audience with an online marketplace
There are pros and cons to small businesses selling products through online marketplaces like Amazon, eBay, Catch, Ozsale or even Facebook Marketplace.
On one hand, these platforms provide a large audience for you to tap into. For big sale days, marketplaces are often the most efficient ways for customers to do their shopping. Getting your products out in the market can also be faster this way if you're starting from scratch.
On the other hand, you give up a portion of your profits to the marketplace provider and lose some of your brand identity to the bigger umbrella brand. Instead of interacting with you, customers interact with the marketplace, so you lose some control over the customer experience that many small businesses find essential to building connection and brand loyalty.
Ultimately, the decision to use a marketplace will depend on your business plan and the goals you've set for your business. Marketplaces can be a great way to get your products out there, just make sure you've considered your options and have chosen it as part of your broader business strategy.
Keep these tips in mind if you sell in an online marketplace:
add as much detail as possible to your listing, including important keywords, tags and filters
consider using the marketplace's advertising options to bump your products to the top
add different shipping options and make your pick-and-pack as efficient as possible.
When are the online sales days in 2023?
If you haven't already planned your sales campaigns for 2023 – or want to keep an eye on events for upcoming years – here are some online shopping sale days to mark on your calendar.
Click Frenzy: The Main Event – October 2023
Born in Australia in 2012 as a response to Cyber Monday, the Click Frenzy website acts as a catalogue of deals from other businesses, big and small.
The main online shopping event is in early October, but there are also several other smaller Click Frenzy sales throughout the year. Don't forget to check out these sales starting February all the way through to December.
Click Frenzy: Valentine's Day Showcase – February 2023
Click Frenzy: Mayhem – May 2023
Click Frenzy: EOFY Showcase – June 2023
Click Frenzy: Travel – August 2023
Click Frenzy: Black Friday Showcase – November 2023
Click Frenzy: Boxing Day Showcase – December 2023
Singles' Day – 11 November 2023
Falling on 11 November each year – because 'one is the loneliest number' – Singles' Day is a Chinese day unofficially dedicated to celebrating single people.
Why should your business pay attention?
Singles' Day the largest retail shopping day in the world, and Australian brands and products have become some of the most sought-after for Chinese consumers shopping internationally. In 2021, Alibaba and JD online shopping platforms reached a new total Singles' Day sales record of AUD $204 billion.
Singles' Day deals are most often sold through international marketplaces like Alibaba, but that doesn't mean you can't join hundreds of other Aussie brands and offer your own deals in-store and online to capitalise on the hype.
Black Friday – 24 November 2023
While the name sounds bleak, Black Friday is the biggest shopping day of the year in the United States and one of the most popular worldwide. Every year, the day after Thanksgiving, stores throw their doors open to swarms of camped-out shoppers on the hunt for a bargain (or many).
The day is a favourite pastime for many US consumers but Australians aren't ones to miss out on an event (we even weaseled our way into Eurovision), so shoppers and retailers have quickly taken to Black Friday since it first graced our shores 10 years ago.
Black Friday isn't officially until 24 November, but the sales seem to start earlier every year as competition between businesses grows, and consumers take advantage of the discounts to get their Christmas shopping done early. So, if you're not on board with the Black Friday weekend already, it might be the year to start.
Check out what other retailers have planned for Black Friday 2023.
Small Business Saturday – 25 November 2023
Wedged between Black Friday and Cyber Monday is Small Business Saturday. The latest addition to the Black Friday weekend, the day is a reminder to shoppers to keep it local and visit smaller brick-and-mortar stores.
The past few years have fortified the 'shop local' movement. A 2020 survey by CouriersPlease found that 4 out of 5 Australian shoppers would choose to support small and local businesses over big, global brands. This means there's no better way to spread the word about your business than Small Business Saturday on 25 November.
Cyber Monday – 27 November 2023
Cyber Monday falls on the Monday after Black Friday – 27 November this year. As the name suggests, the day was created to promote online shopping. It's gained prominence over the years as more retailers and consumers turn to eCommerce.
Cyber Monday works especially well for consumers who are looking for a bargain but aren't drawn to the crowds or urgency of Black Friday. It's also a great opportunity to catch more hesitant customers who might want to research different products and price-match before committing to a purchase.
Many retailers will promote different deals over the sales weekend to try to catch repeat business. You can get an idea of what other retailers have planned for Cyber Monday 2023 on Finder.
Boxing Day – 26 December 2023
You probably don't have to be reminded about Boxing Day sales, which start the day after Christmas on 26 December. While Black Friday has certainly given Boxing Day a run for its money in recent years, Boxing Day isn't going anywhere. And according to Finder, there's a place in Australia's heart for both days.
If you're not set up for eCommerce, now might be the time to look into it. The increase in international brands in Australia, and the ease and convenience of online shopping, has pushed the Boxing Day sales more online each year.
Plus, if your customer is someone who'd prefer to shop while watching the test cricket at home, they'll probably thank you for it.
You can get a sneak peak of other retailers' Boxing Day 2023 deals on Finder.
Use sale days to your advantage
Love them or loathe them, these shopping sale days are here to stay and online shopping is showing no sign of slowing down.
Postage delays are again expected this year, with Australia Post anticipating a surge in parcel deliveries. Make sure to set clear delivery timelines and holiday delivery deadlines for customers. Especially for last-minute shoppers, buying local has advantages in shipping times over international shopping options so use that to your advantage.
It's time for small, local businesses to jump on board mega sales days. So make sure your marketing efforts now keep customers coming back for years to come.