4 ways to manage your mental health while running a small business
Business name

Fashion's About You

Last updated date

3 Aug 2018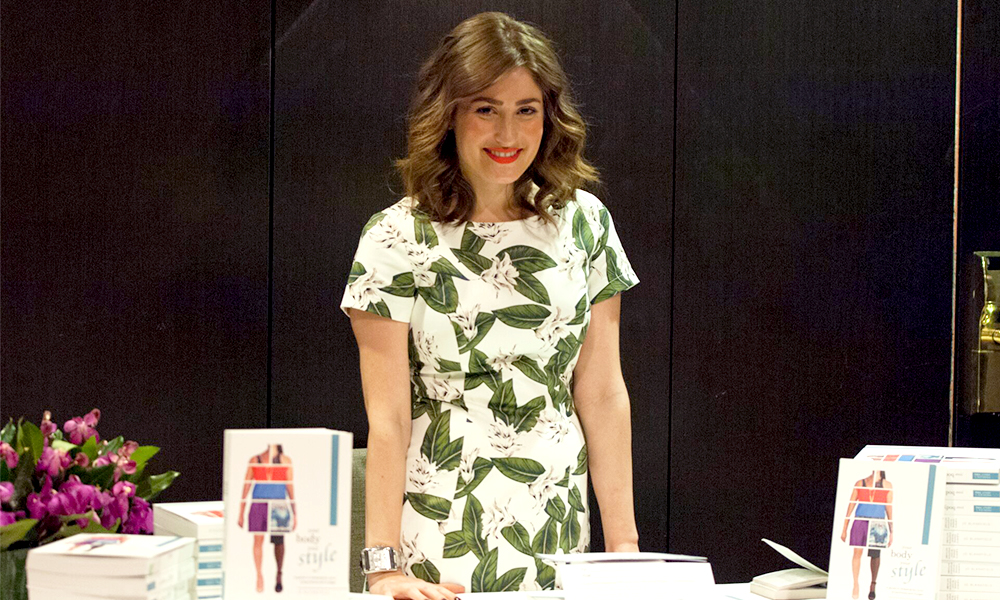 It's 2018 and stress is considered part of everyday life. But there is a vast difference between being stressed, and being so stressed that your mental health is compromised.
As small business owners, this is a fine line more and more of us are walking every day.
When I reflect on my own working life I realise from an early age I was entrepreneurial. I took on multiple part-time jobs from a young age - always with fingers in more than one pie - and I worked for myself as a singing and piano teacher, as well as performing professionally whilst still in my teens.
In the past 18 years I've achieved so much. I studied music and law, performed professionally as an opera singer, ran school aged and adult choirs, worked as a personal fashion stylist, presenting fashion workshops and segments on TV, authored and self-published a book, developed a healthy treats business and managed 20 staff within my fashion business.
And three quarters of these achievements came after my journey with anxiety.
I believe my experience with anxiety has better positioned me as a small business owner. Through my experiences I've learnt how far I can push myself. I've gained a clearer understanding of my own mental health and that of my staff.
I now run two businesses in different stages of maturity. My fashion styling business Fashion's About You has been evolving with opportunities and my experiences for over 10 years. On the other hand, my nutritionally balanced treats business Sauber Treats is in the process of being launched.
My experience with anxiety occurred almost 10 years ago and these four steps have been key in ensuring it hasn't returned – no matter how challenging it gets to run my businesses.
1. A problem shared is a problem halved
Have you ever felt like no one can help you with the day-to-day stresses of running your business? Being your own boss can be extremely isolating. You might feel that by asking for help you are burdening others with your problems.
The reality is that not sharing your problems can impact your ability to work with a positive, clear head.
I've learnt to talk through my concerns and been amazed at where helpful advice comes from. Your partner, family, friend, staff, or mental health professional are all great sources of help. They could act as a sounding board, provide reassurance, or give advice. They may even be able to directly solve a problem for you! Your people are an invaluable resource to keep you mentally healthy and supported.
Remember: You are only one person. Don't try to do the job of 20 people yourself. Allow others to support you. Those who matter want to help you succeed!
Read: Mental health resources - coronavirus (COVID19)
2. Check in on yourself and your team
Address your mental well-being regularly.
Sometimes we aren't ready or able to deal with the confronting challenges of running a business right away. Anxiety and depression can magnify business challenges that might not normally be a big deal. Take small steps by breaking down goals into smaller tasks. Then check in with yourself at every stage to aid mental recovery.
There are some amazing mental health resources in Australia such as Beyond Blue and websites like Heads Up. Heads Up recognises that mentally healthy workplaces are better for everyone and offers free tools and resources that help businesses and individuals. Take advantage of the help on offer.
Besides checking in with myself, I also check in with my staff regularly. I'm open with everyone about my experience with anxiety and find this helps. If you are concerned about the mental well-being of one of your employees, don't sweep it under the rug as it will eventually reappear. Communication is key!
Remember: Take that time to check in. Are you coping, or are you pushing stress away until it gets too big to handle? The earlier you can confront these mental challenges, the more manageable they will be.
Read: Manage stress at work
3. Keep it positive, keep it real
One of the biggest lessons I've learnt is the power of a positive mindset.
For example, I employ constructive, positive communications techniques when delivering feedback and directions to staff and stakeholders. I avoid too much negativity and I practice being upfront and honest.
I no longer hold on to work or life issues that concern or stress me. I deal with them, tackle them head on and accept what I can't control. If something has already happened, it doesn't help to beat yourself up about it or get upset with others. Instead, focus on taking a lesson from it and move forward.
I've also learnt to keep it real. As a semi-reformed perfectionist, I can hold myself to unhealthily high standards. These days I self-check, acknowledge when I'm being unrealistic, redefine what's possible and, if necessary, delegate. Doing this has really helped to minimise stress in both my work and personal life.
Part of keeping it real is realising that when one door closes, another one opens.
8 years ago, I took on a huge contract that was keeping my business running. The money was great, but I was compromising myself by working ridiculous hours. Unhappy, stressed, and at risk of relapse, I made the tough decision to walk away.
Afterwards, I had to restructure my business model. Ultimately this was the best decision for my business. I had time to reflect and decide the direction I wanted the business to go in. The result? I had time to write the book I had wanted to write for 8 years and contracts with new businesses came to me that were far more manageable, just as lucrative and more enjoyable and healthy for me.
Remember: When it seems to be going wrong, it might actually be going right. Find the positives and lessons to take from every negative situation. It might take time, but something good will always come out of every situation one day.
Access: Partners in Wellbeing Helpline
4. Strive for balance and take care of YOU
More often than not our businesses can take over our lives. 'Work to live' becomes 'live to work'. Make sure you make time for things that define you and make you happy outside of work.
Take that walk around the block. Make the time to eat lunch without working. Find a trashy TV show to watch. Whatever it is, schedule in something that feels like a waste of time, yet you still find enjoyable.
Remember: There's no point in working yourself into the ground if you can't enjoy the rewards from it. If you have lost yourself, make that time to find you. I promise the time is there, you will find it and find yourself.
The best advice I can give anyone experiencing anxiety or depression is to be patient, love and support yourself, and don't blame yourself. Trust that everything happens for a reason. When everything seems to be working against you, know that you will get there and it will be OK.
I wouldn't wish my experiences with anxiety on my worst enemy. At the same time, I wouldn't change my experiences as they have made me who I am today. I've learnt to wear them as a badge of pride.