5 ways you can support women in your business
Business name

Business Victoria

Last updated date

5 Mar 2019
International Women's Day was on 8 March and while it's a great opportunity to discuss equality and equity in the workplace, it's what we do all year that makes the real difference.
Supporting the women in your business is not only good for them, it's great for your business.
Here are five practical tips to help remove some of the barriers that might be preventing the women in your business from accessing equal opportunities.
Read: Victoria takes steps towards workplace gender equality in Australian-first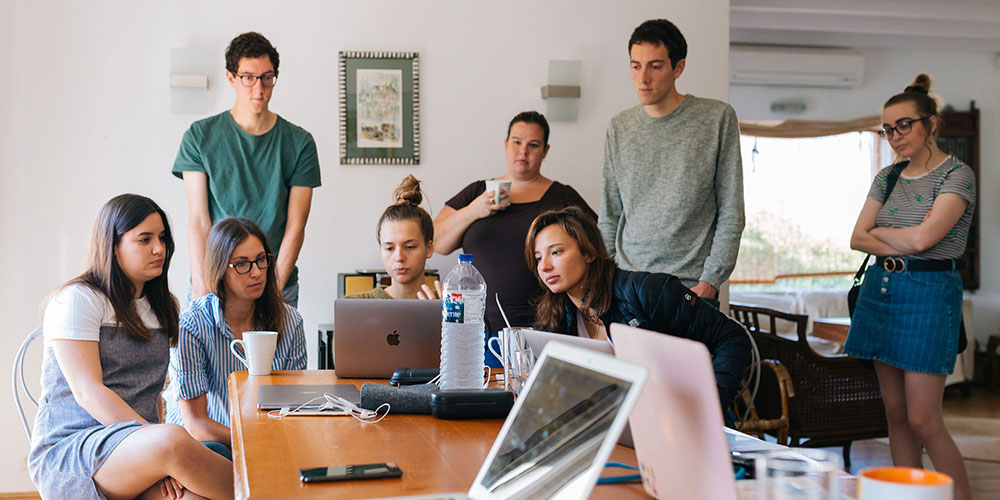 1. Eliminate unintentional bias in hiring
It doesn't matter who we are, each of us has some form of bias. Whether it's your support for Melbourne FC over Sydney FC, Marvel over DC, soy over dairy, any other form of entertainment over Marriage at First Sight, bias sneaks into the way we move through the world.
When that bias influences attitudes towards race, gender, age and other personal attributes, that bias can impair diversity and create a negative culture within an organisation. This can lead to undesirable work culture and cause good employees to leave.
Promoting gender diversity within your business isn't just good from a people and culture perspective, it's good for your bottom line. A 2017 research report by McKinsey showed that companies in the top quartile for gender diversity were 21 per cent more likely to experience above average profitability than companies in the bottom quartile. This figure was up from 15 per cent in 2014. When it came to ethnic and cultural diversity, that figure for performance rose to 33%.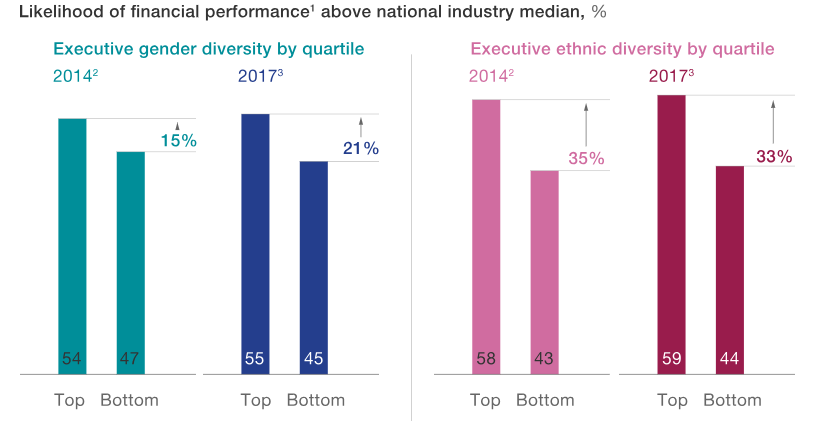 Eliminating unintentional bias from your business practices means you take preconceptions out of the decision-making process and take a fairer, more reasoned and fact-based approach.
Here are three simple steps you can add into your hiring process to help achieve this:
Step 1: Define the job before you define the person
Before you think about what type of person you want to hire, first think about your business needs. Document the activities the role will do.
We're all familiar with recruitment ads that cite the need for a particular degree or X number of years' experience in a field. Take a moment to think about people in your business who could do the role, even if it requires time and training. Would you promote them based on a degree or their years of experience or would you promote based on performance?
Often the roles that people perform have nothing to do with their qualifications and we all take on responsibilities and projects that are unrelated to the role for which we were hired.
Rethinking your position descriptions around your business needs will remove focus on personal traits or skills and broaden the scope for suitable candidates and help you attract and employ high achievers, not just a check list of skills.
Step 2: Anonymise resumes when hiring
Anonymising resumes not only benefits women but also increases diversity across the spectrum.
If you remove references to age, gender and cultural heritage, you level the playing field by focusing on an applicant's alignment with the role requirements. You'll end up with relevant information on the applicant's skills, qualifications and reasons they would be a good fit for the role. This removes bias around the type of person you might unconsciously like and helps determine who is really the right person for the job based on the requirements of the job.
Step 3: Conduct panel interviews
Panel interviews can be tough to organise in a small business but when you do sit down with an interviewee, try to make sure you a balance of men and women in the room.
If you don't have the right people or diversity within your business to conduct a panel interview (that might be a sign in itself), reach out to a fellow business owner to conduct the interview with you. Not only can this improve your interview process, but an outside party can provide a fresh perspective on the type of person that might most benefit your business.
2. Provide pay equality
Think the gender pay gap doesn't exist? It does. While we can take some pride that Victoria has the lowest pay gap in the country, there is more that needs to be done and your business can be part of the solution.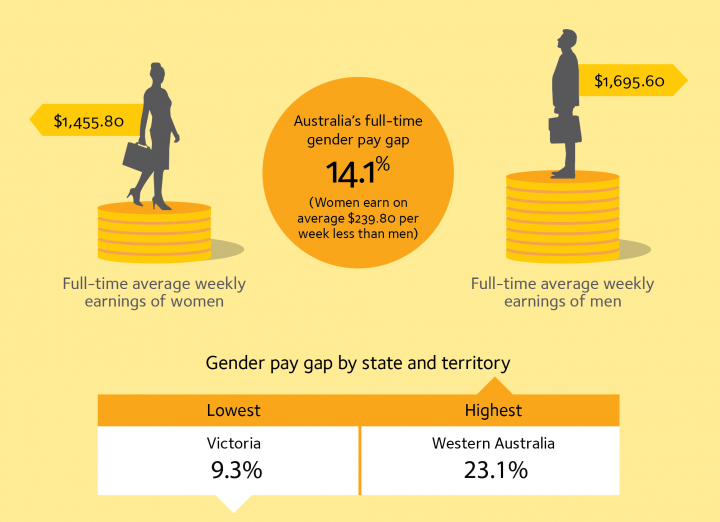 So, what can you do?
For a start, sit down and run the numbers. Do the women in your organisation earn less than the men? You may think that you provide equal pay, but it doesn't hurt to have a closer look. If you're right, you can be proud that you're one of the organisations providing a level playing field for your staff. If you do spot pay disparity, then at least you're aware of the issue and can take steps to resolve it.
But don't stop there. Implement annual gender pay gap audits. People come and go, promotions happen. Don't assume that because you've addressed the problem in the present that it won't slip back in the future.
3. Provide equal opportunity for advancement
There are steps you can take to make sure employees are treated fairly when it comes to opportunities for advancement and for increased remuneration.
Be clear that policies and criteria for performance reviews, pay and promotion are understood. If you don't have policies, consider outsourcing to an HR specialist or create policies with digital templates. The process will help you articulate your business culture around rewarding good performance.
A 2018 Harvard Business Review study showed that women ask for a pay raise as often as men but are less likely to get them. If you have policies in place, then all requests are treated equally. These business rules can go a step further and remove the need to ask. You can offer opportunities for advancement or an increase in remuneration triggered by a change in role, increased responsibilities or duration of employment. Those opportunities are then not dictated by who is confident about asking, or the willingness of leaders and manager to grant requests, but by a clear set of rules applied fairly to all.
Train your leaders
Leaders need to be trained about effectively managing performance evaluation, even if that leader is you. Put in place objective criteria and make sure everyone in your business assesses all employees fairly based on those criteria.
Make sure employees are comfortable talking to leaders, managers or HR
Telling employees that your door is always open and making sure they know they're welcome to walk through it are different things. This again comes down to culture. If the women in your business don't feel that they can approach you, speak openly, and be taken seriously, there's more risk of them leaving.
Make sure everyone has a voice
Are you making space for women in your organisation to speak and be heard. If you realise the men are being heard more (often, loudly) in your meetings, invite women to speak and ensure they are heard and acknowledged. Everyone in your business can make valuable contributions or you wouldn't have hired them in the first place. Make sure you provide opportunity for everyone to contribute and have their voices heard equally.
4. Share the housekeeping
In much the same way women do the majority of the housework at home, office housekeeping tasks invariably fall to women. These are the little things that are additional to regular work and take time away from staff focusing on their actual job.
Ask yourself who performs the following time-consuming tasks in your business:
scheduling meetings
taking minutes
booking offsite team activities
ordering lunch or doing the coffee run
organising going away presents, birthday cakes or the office Christmas party.
Odds are that it's probably the women in your business. Considering putting up a roster or nominating people so you can share tasks. Keep a public record of who is volunteering for the additional jobs, and acknowledge their contribution at performance review time, staff meetings and one-on-one meetings.
5. Nominate women
Recognising the achievements and successes of women in your business is important, especially in industries where women may not have traditionally had strong representation.
Seeking out opportunities to celebrate the women in your business not only lets the people working for you know that they are appreciated but can help attract the best talent by identifying you as an employer of choice within your industry.
At the end of the day, the goal is to have people of all genders treated equally in the workplace. There's work to be done, so taking a few extra steps to make sure your culture, policies and practices support this goal doesn't require much effort, but it can make a big difference.